We learned how to navigate, save, modify in M-Files Desktop, only one crucial part of the information is missing – how to share your documents? Bonus content – how to save email to M-Files.
I won't cover in dept sharing documents with all possibilities, since I think that if you are using M-Files in your organisation – most practical way is to share links for access.
There is also possibility of outside access to M-Files via public share, which I also won't cover since I'm not fan of exposing services to the internet if not absolutely necessary.
But, if you are interested in things that I won't cover – here is the link with info you need – https://www.m-files.com/user-guide/latest/eng/sharing_content.html?hl=sharing
Ok, let's do this quickly and say Administracija1 user wants to share something with Uprava1
We want to share Order004.docx with Uprava1
Right click on a document and select Sharing, E-mail and PDF.
Now, I think that sending copy of document or sending it as PDF defeats purpose of M-Files and versioning system.
So, I will select -Send Link by Email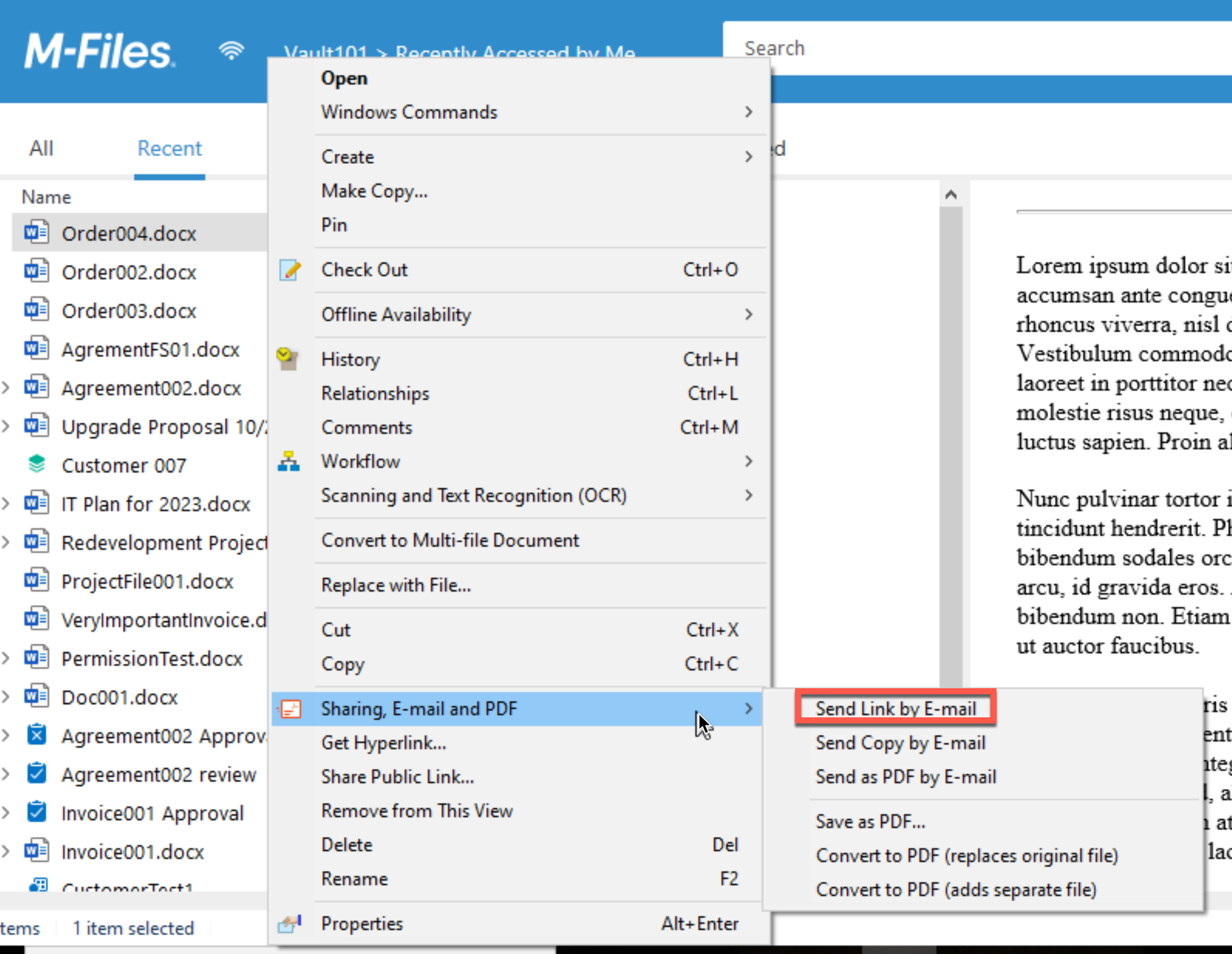 Link is in, I will send email…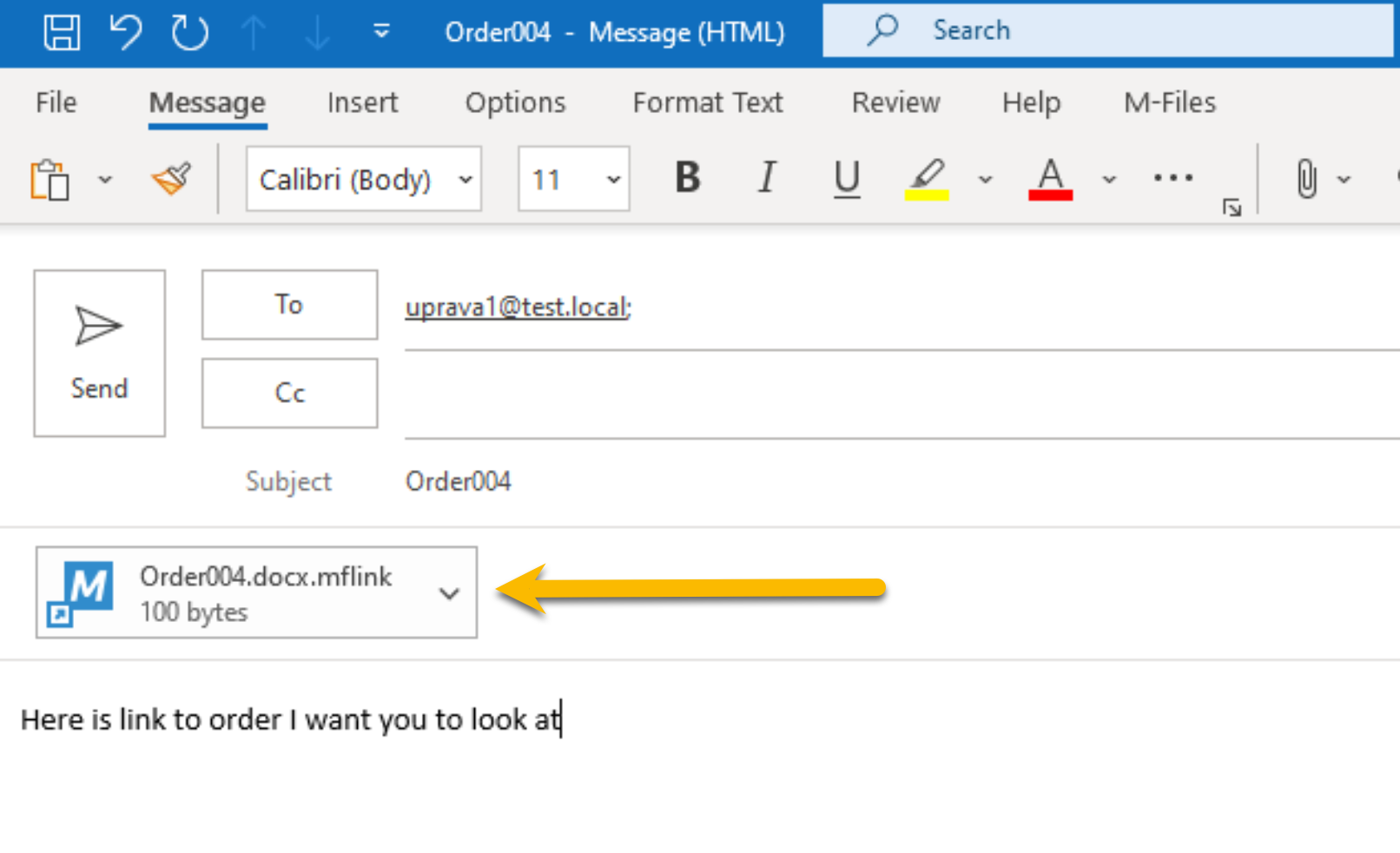 Uprava1 received link and we will double click on it, and select Open.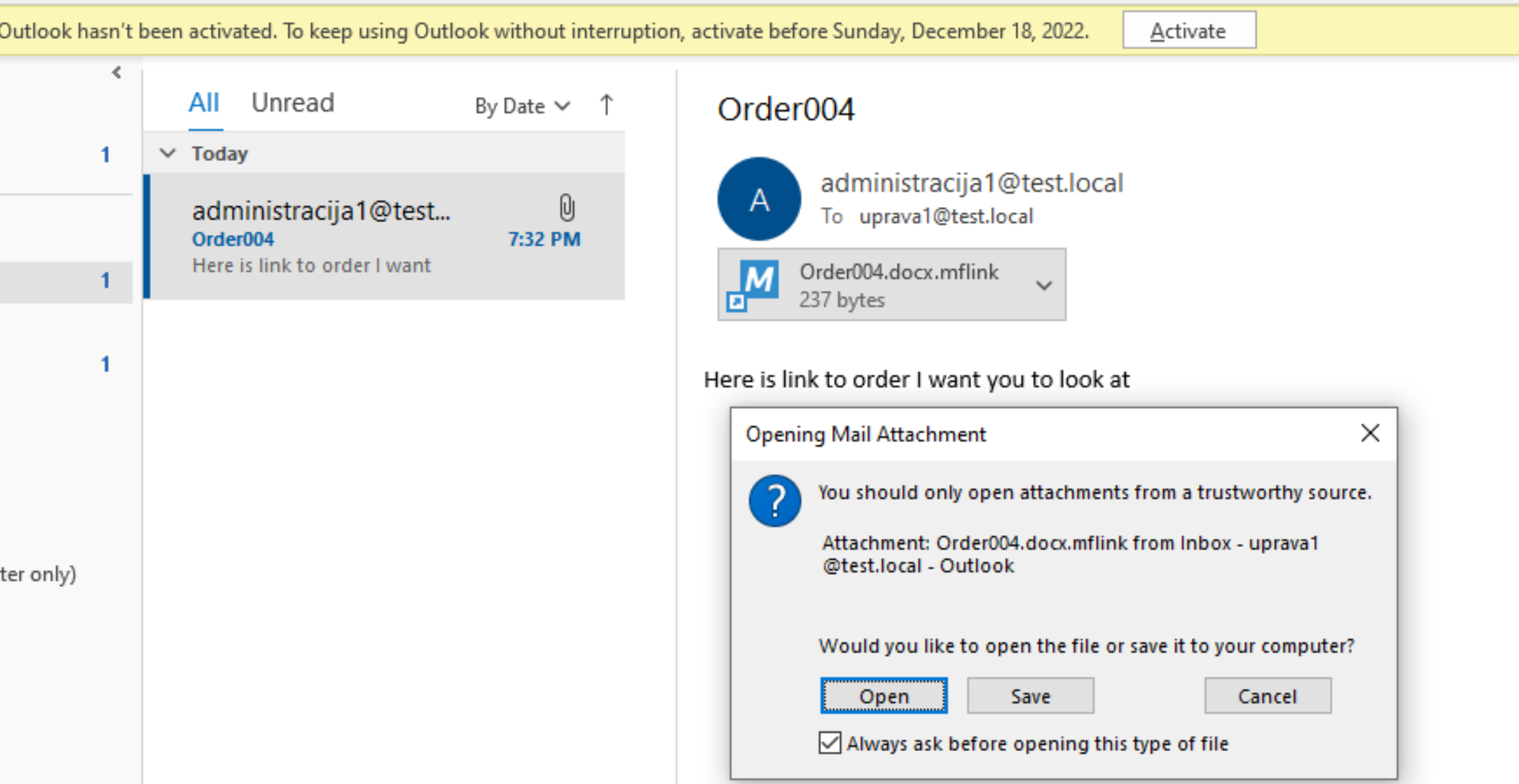 File is opened in Uprava1 M-Files interface.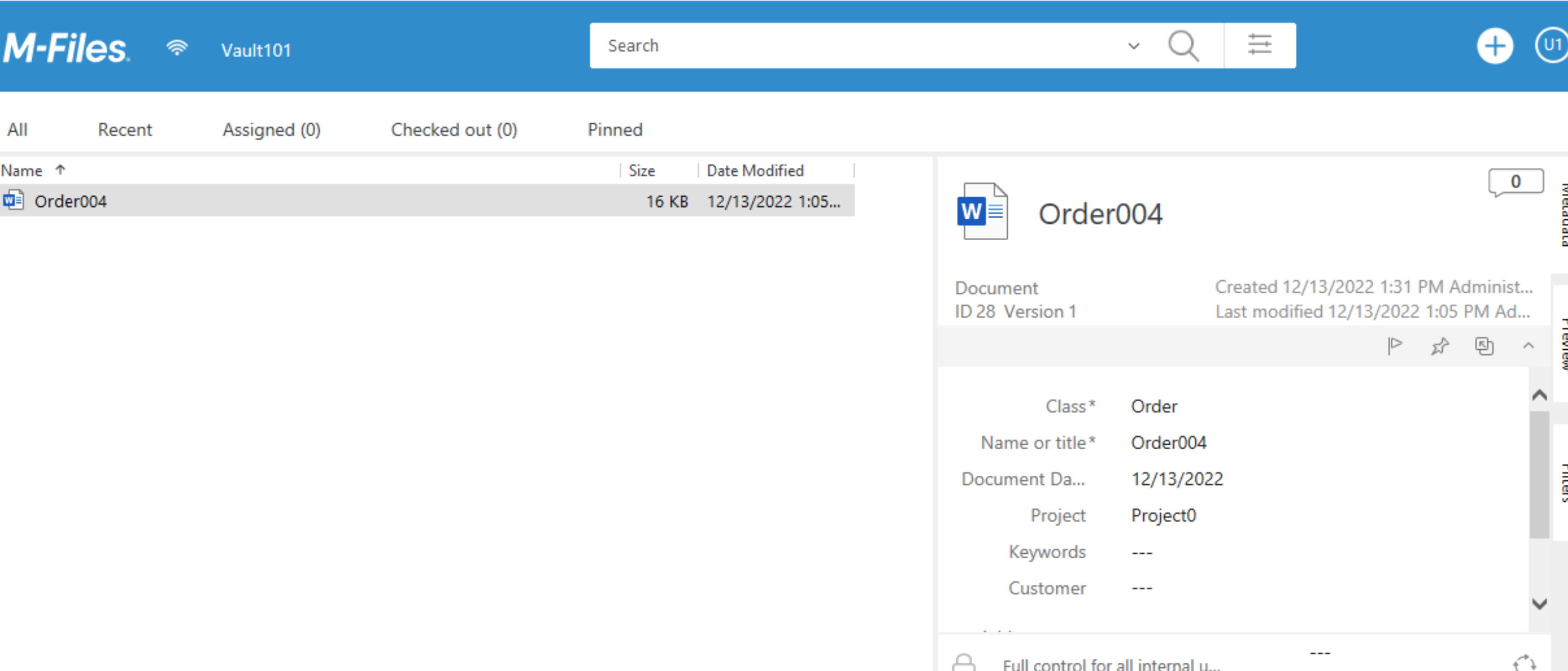 There is another way to send link to your colleagues
Right click on file you want to share, and select Get Hyperlink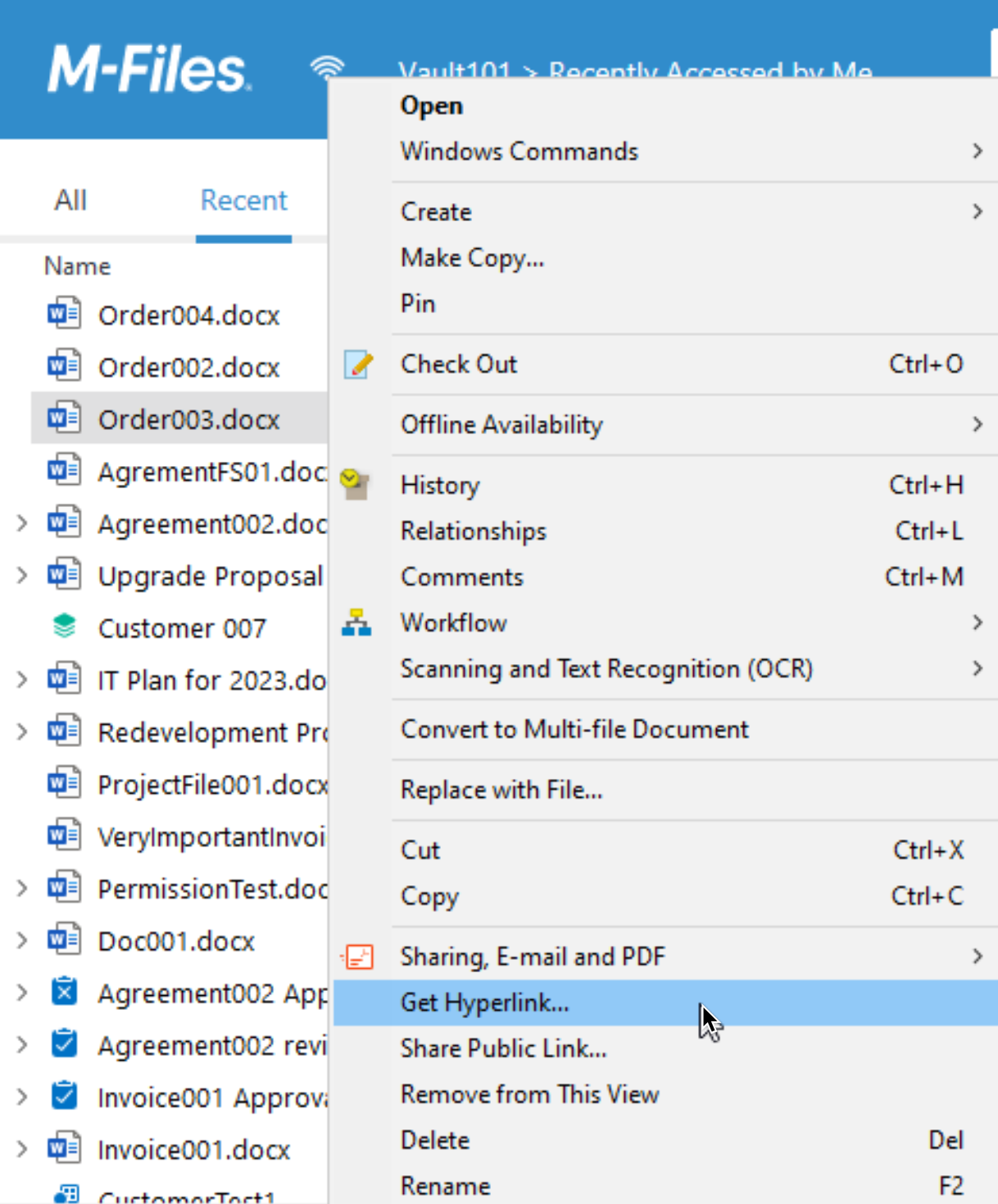 This way you can share content with mobile and web users, but also embed it in a document if needed.
I will again send it by email, to test if it can be opened
I will select "Copy hyperlink to clipboard" and then open Outlook to send it via email.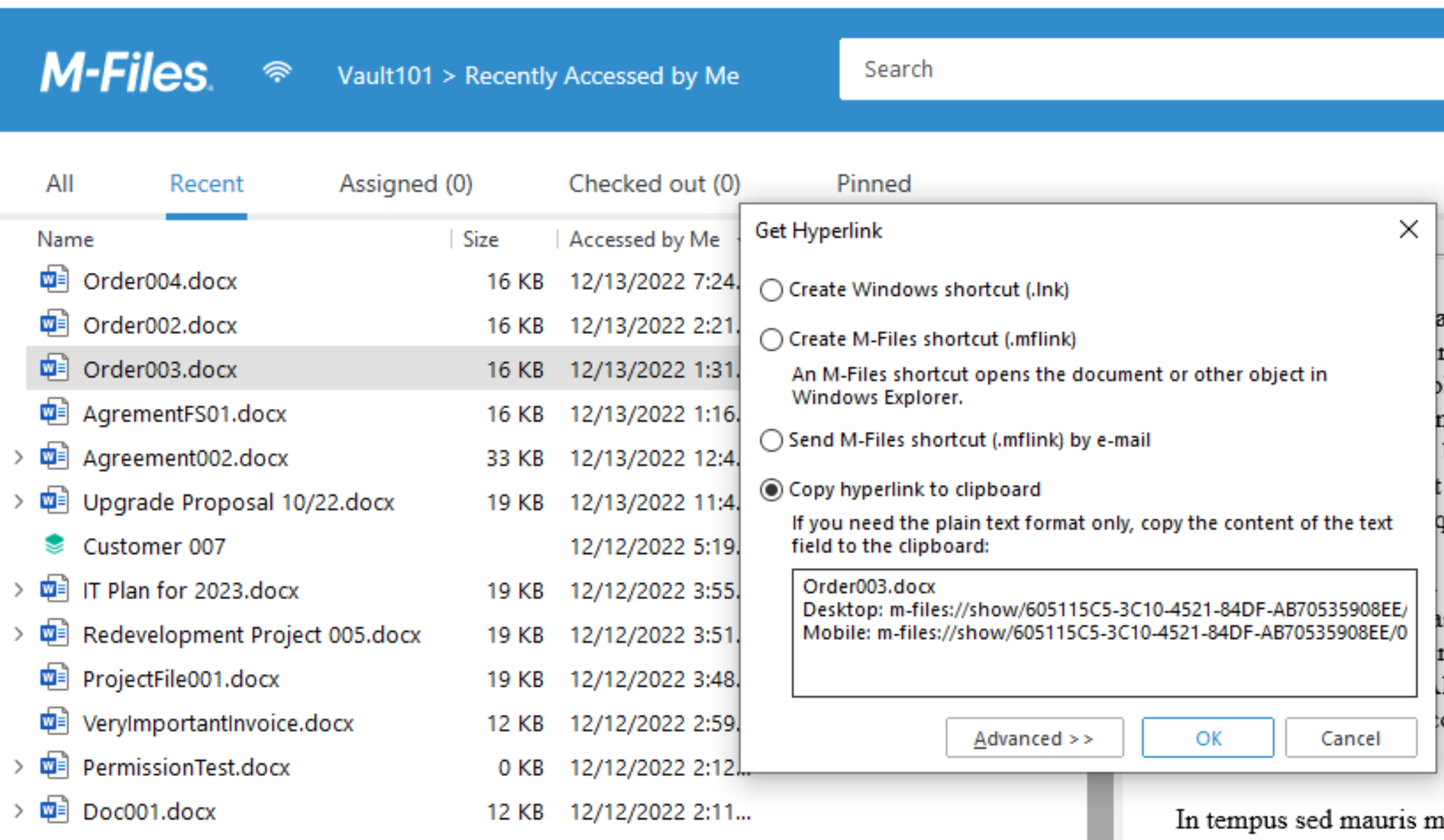 I copied the link and sent it by email.

Now, if we click on link in email after we receive it…
We'll first get this ugly warning. Yes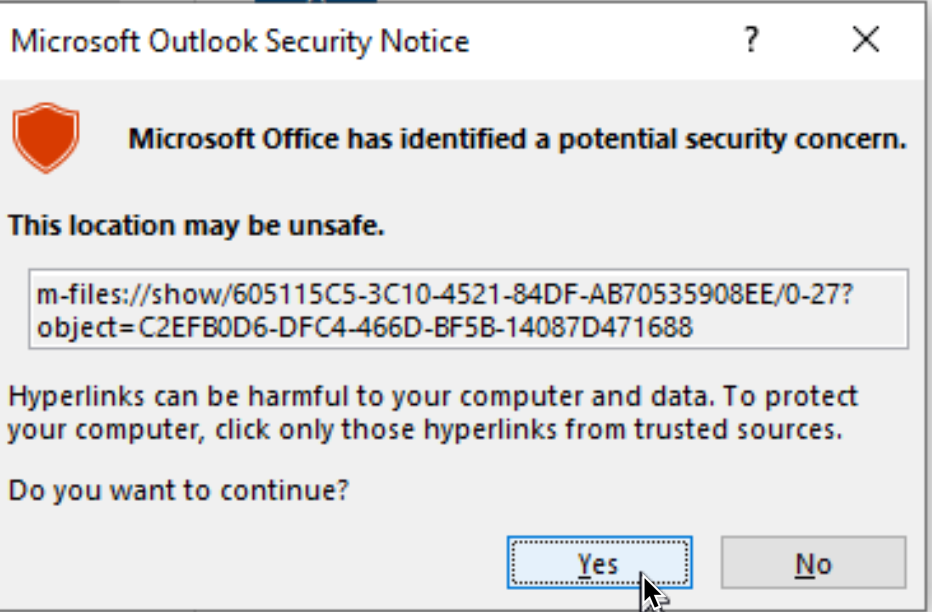 and it is opened!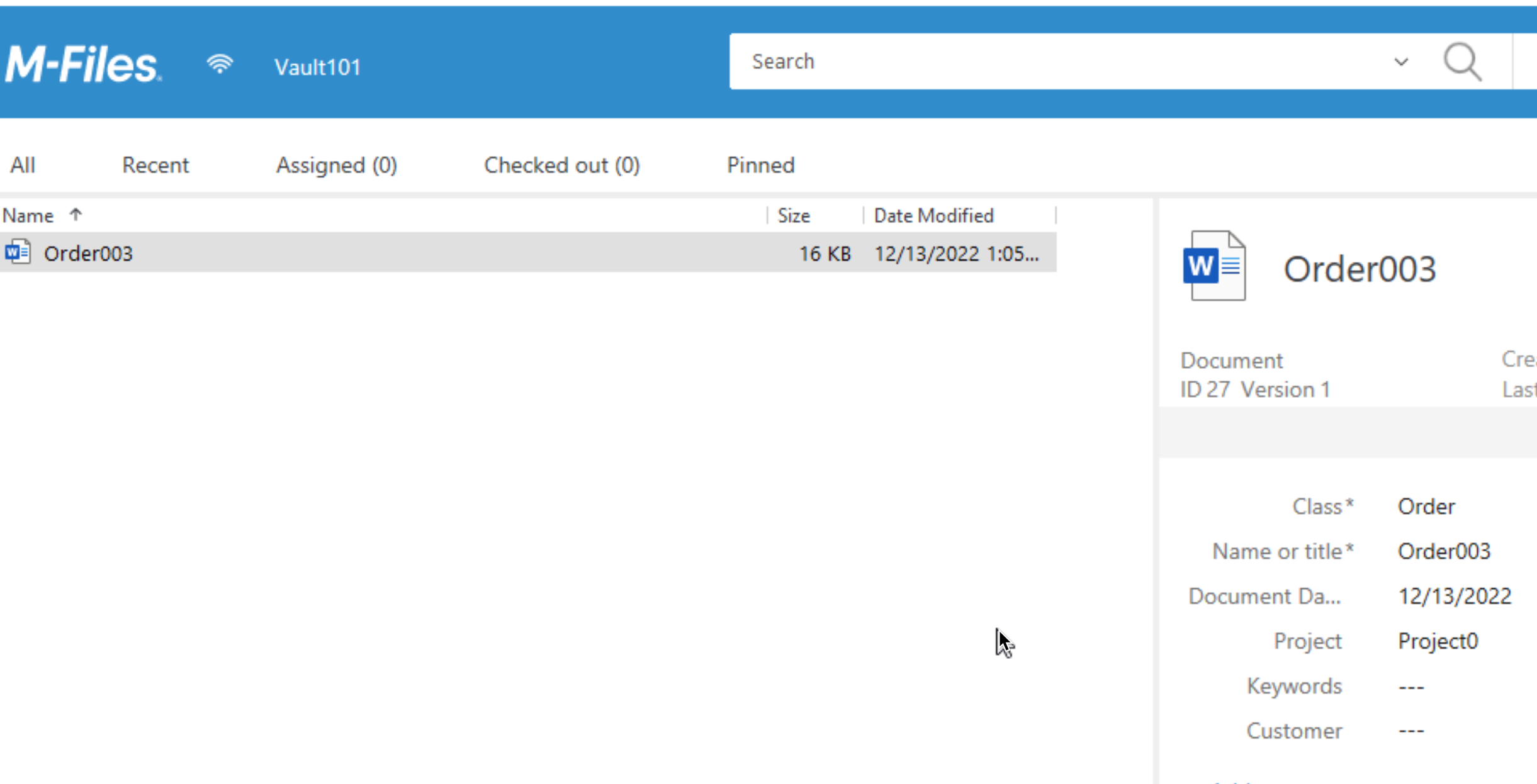 At that is it about sharing options from me.
Saving emails to M-Files Desktop
We can also do that – from Outlook.
You can save email message or just attachment from Outlook.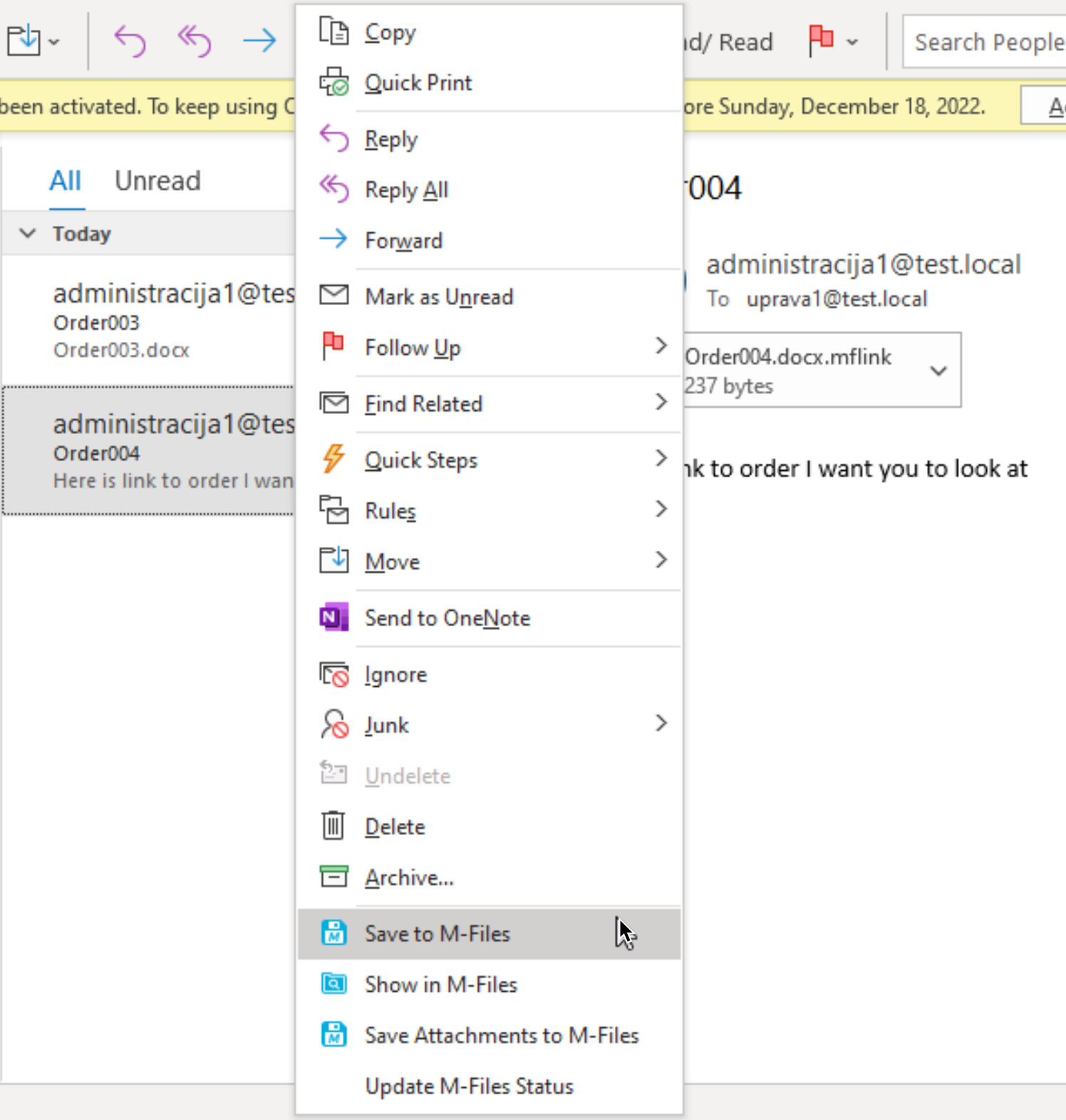 of course, after you click on Save, additional window with metadata will appear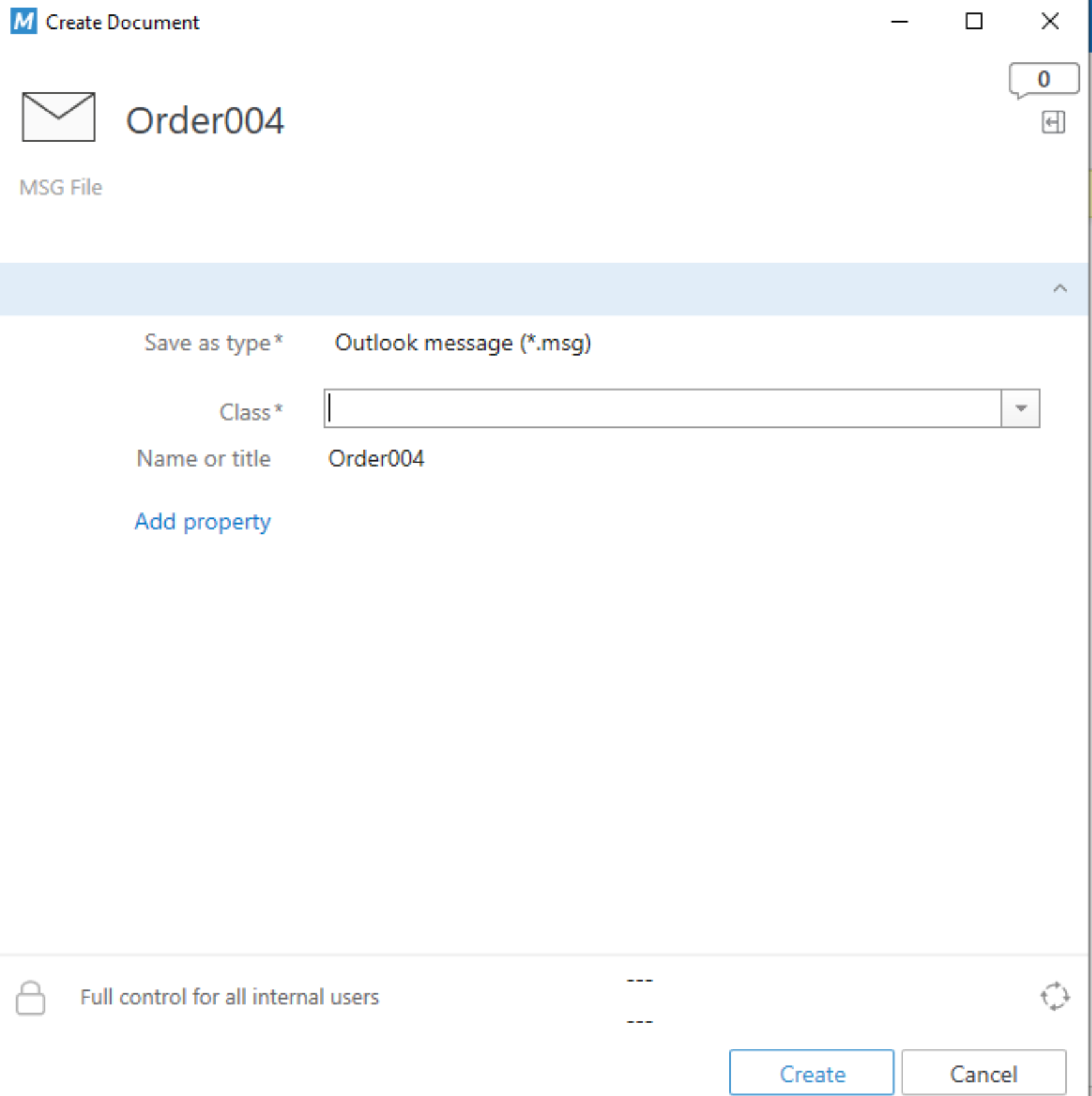 After we entered metadata – our email message appeared in M-Files. We can also drag new messages from the conversation to M-Files to save it with the message we initially got.

That is in short that.
My series of articles about M-Files
Server
M-Files how to configure Metadata
M-Files – users and user groups
M-Files – Create and manage simple workflow
M-Files – Create Workflow with assignments
M-Files – Create Workflow with Approvals
M-Files – Manage permissions for Workflows
M-Files – how to create and use document templates
How to backup and restore M-Files Vault
M-Files – How to enable access to M-Files through website
M-Files how to secure connection between server and clients (HTTPS)
M-Files Migrate from Firebird DB to Microsoft SQL DB
Desktop
Understanding M-Files logic + Overview of M-Files desktop
M-Files Creating Views for M-Files Desktop
M-Files how to save or modify documents?
M-Files How to share documents? How to save eMails to M-Files?
M-Files – undelete and destroy documents