This LAB assumes that you already have Windows Server 2012 R2 installations in place. For this installation I`m using two instances of Windows Server 2012 R2.
One instance is Domain Controller (you should set up Domain Controller and DNS server) and the other will be System Center Operations Manager Server (installation of which this tutorial will be covering)
For this LAB you`ll need following software:
System Center 2012 R2 Evaluation (SC2012_R2_SCOM.exe)
https://www.microsoft.com/en-us/evalcenter/evaluate-system-center-2012-r2
SQL Server 2014 SP2 Evaluation
https://www.microsoft.com/en-us/evalcenter/evaluate-sql-server-2014-sp2
Microsoft SQL Server 2012 SP1 Feature Pack
http://www.microsoft.com/en-us/download/details.aspx?id=35580
Microsoft Report Viewer 2012 Runtime
http://www.microsoft.com/en-us/download/details.aspx?id=35747
All installation procedures in this tutorial are performed on System Center Operations Manager (SCOM) virtual machine. If something is needs to be done on Active Directory server, it will be indicated in this tutorial.
First we will install Windows Server 2012 R2 prerequisites
Prerequisites:
Your virtual machine hosting SCOM should have at least 2GB of RAM (4GB would be ideal)
Let us start:
Server Manager | Manage | Add Roles and Features |click on Next until Server Roles Screen appears | Choose Web Server (IIS)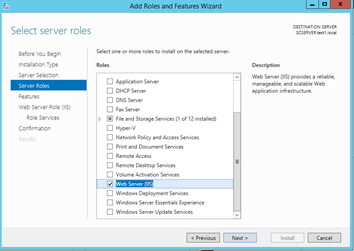 Add Fetaures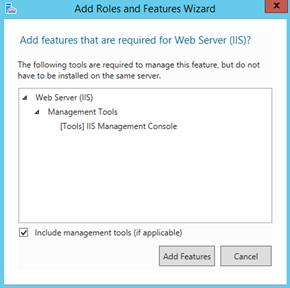 Back to the main screen after you confirmed "Add Features" |Next
Features |Choose .Net Framework 3.5 Features (All Features), .Net Framework 4.5 Features (.Net Framework 4.5, ASP.NET 4.5, and HTTP Activation under WCF Services)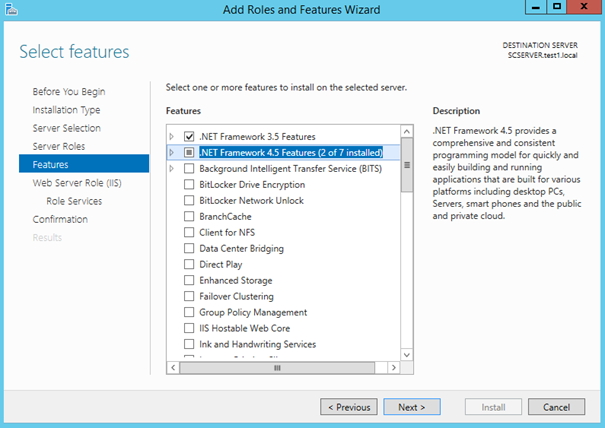 !!! In case your .Net Framework 3.5 install fails through Roles and Features Wizard follow this tutorial for .Net Framework 3.5 install – https://www.informaticar.net/?p=1551
Next
Next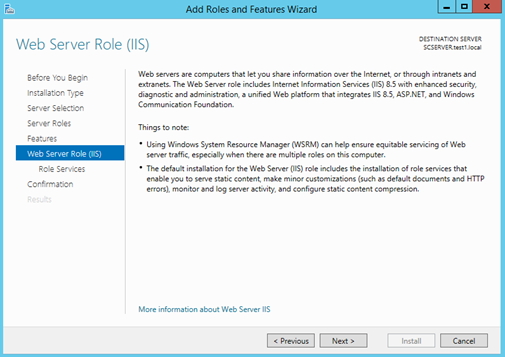 IIS Role Services should be selected as depicted in the pictures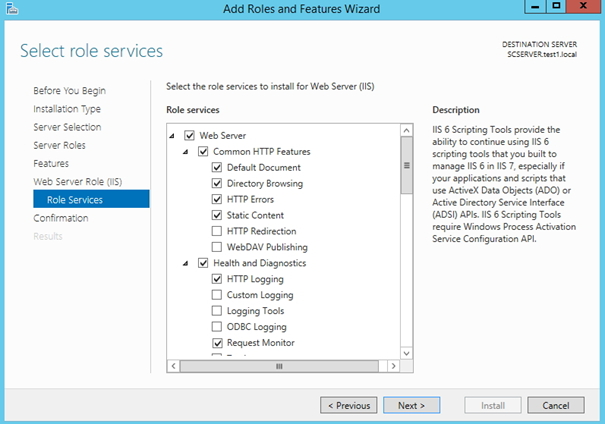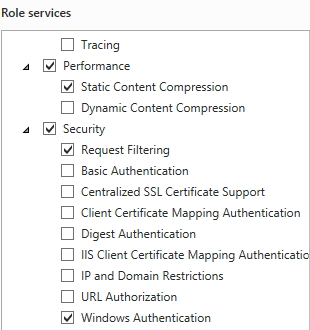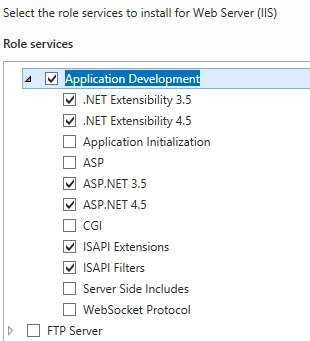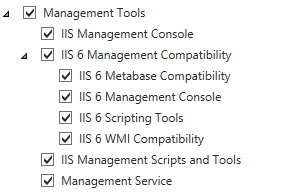 Install
In case your installation fails – repeat all steps without .Net Framework 3.5 Feature.
You`ll install .Net Framework 3.5 manually with steps from here https://www.informaticar.net/?p=1551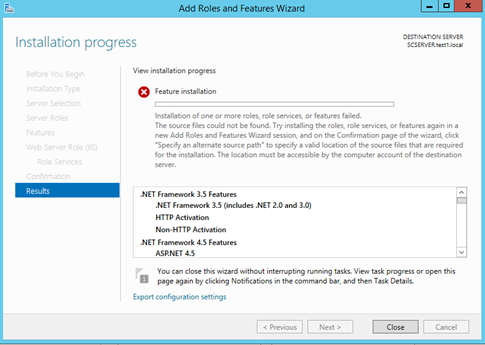 SQL installation
Next is SQL Server installation
Installation | New SQL Server stand-alone installation or add features to an existing installation
Evaluation  mode for this LAB | Next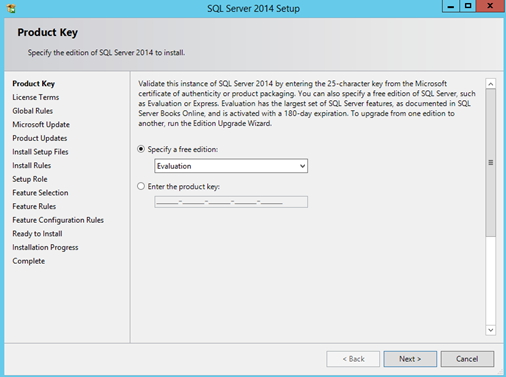 I accept the license terms |Next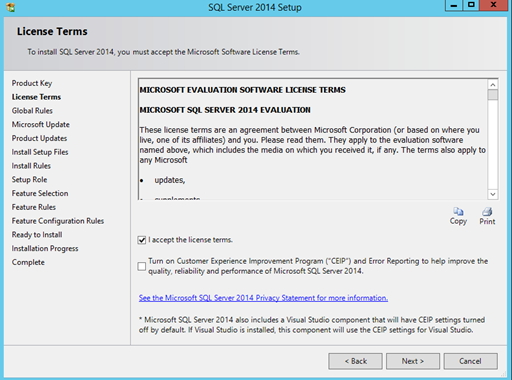 I won`t be checking for updates (it is highly recommended to have last patches for your SQL and Windows products in general) |Next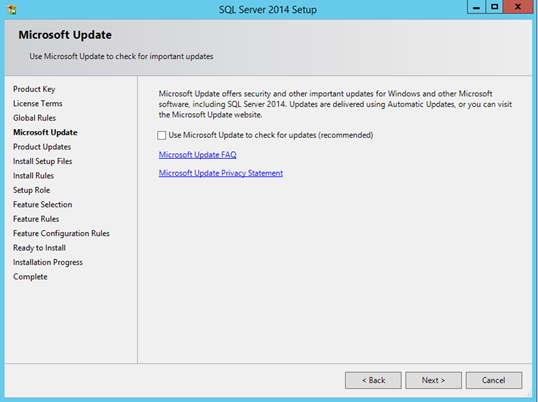 Next (Firewall warning is usually here to remind you to configure your firewall for SQL access if needed)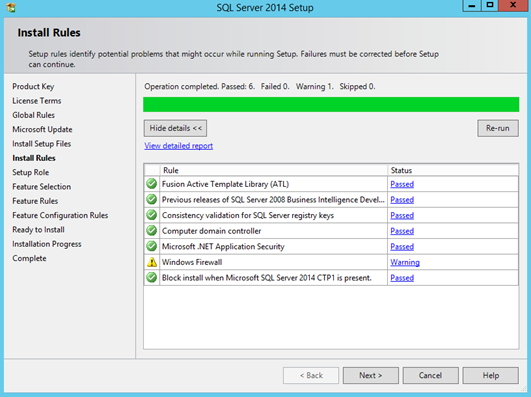 SQL Server Feature Installation |Next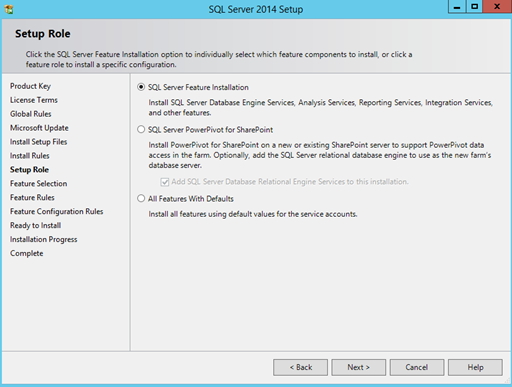 Database Engine Services and Full-Text and Semantic Extractions for… should be ticked
Reporting Services – Native should also be assigned
I`ll leave all other things as default |Next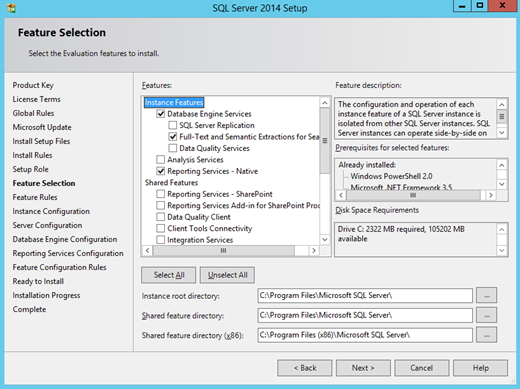 I`ll leave Default Instance for this lab. |Next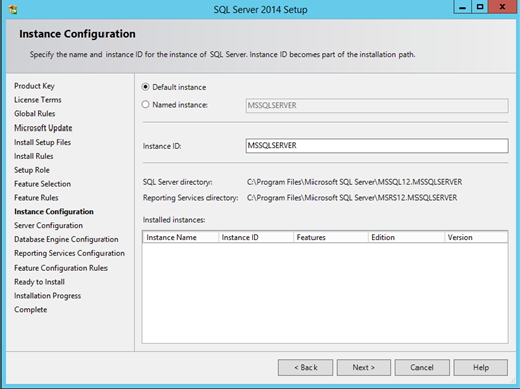 On Server Configuration | Service Accounts tab I`ll setup Account Name and Password from my Administrator account. Here you really need to see what suits you, local or domain administrator account is not good practice.
Best practice would be separate account with appropriate permissions (I`ll cover that some other time)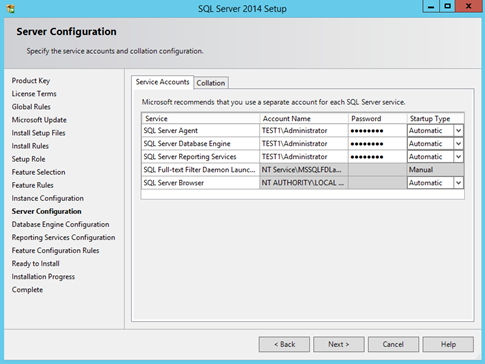 Collation tab |Customize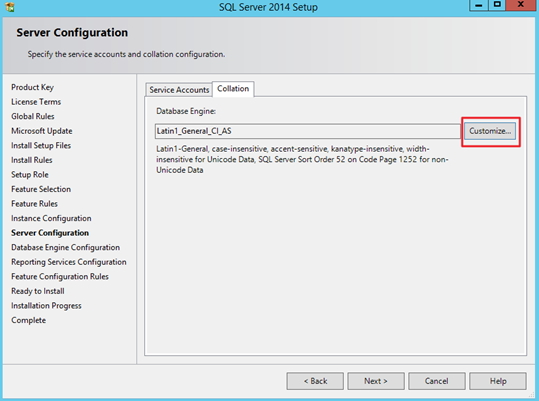 Click on SQL collation, used for backwards compatibility – SQL_Latin1_General_CP1_CI_AS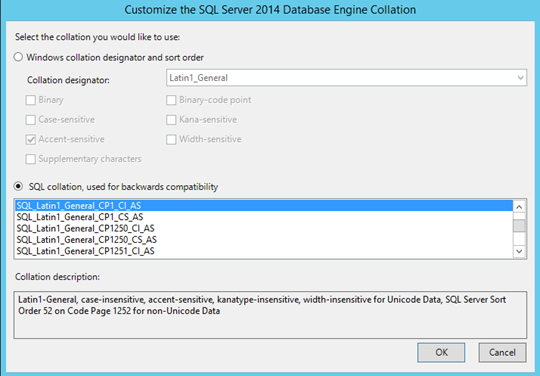 Confirm with OK |Next
Choose Windows authentication mode | Specify SQL Server administrators – Add Current User (in my case that is admin). Once again, this is not good practice, but for the LAB it will suffice.  | Next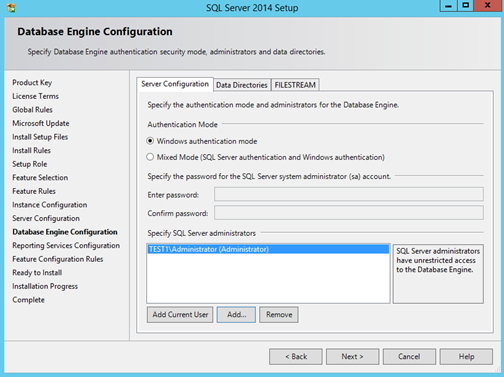 Install and configure | Next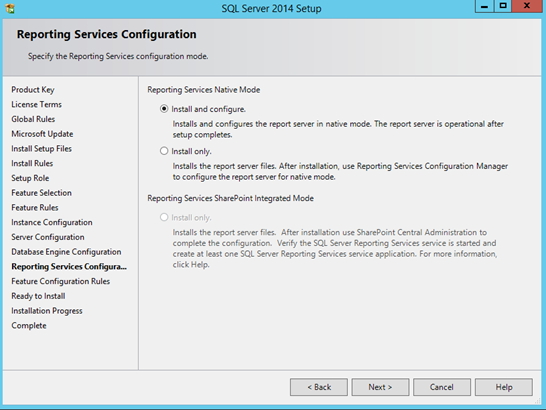 Install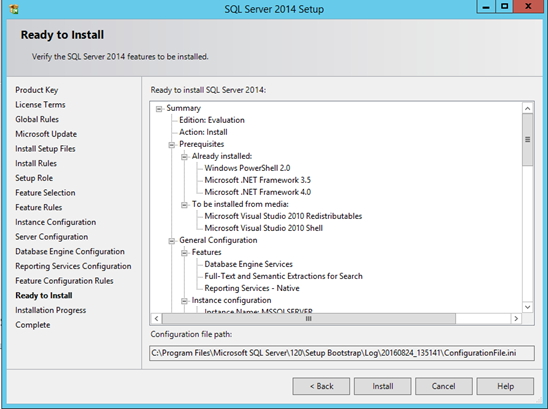 …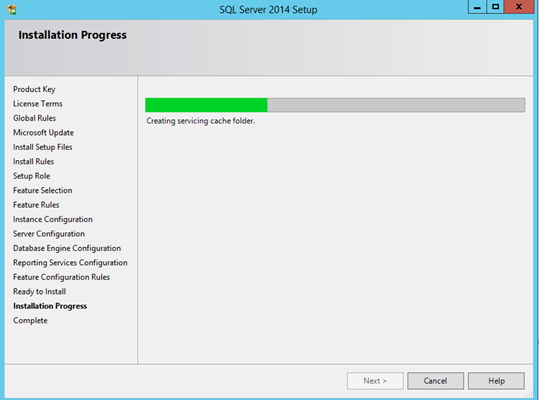 Success |Close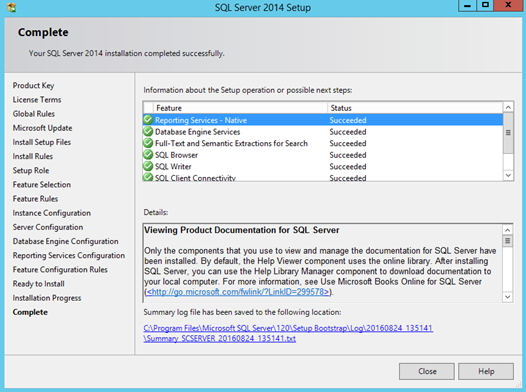 Microsoft System CLR Types for SQL server 2012 SP1
http://www.microsoft.com/en-us/download/details.aspx?id=35580
Download selected package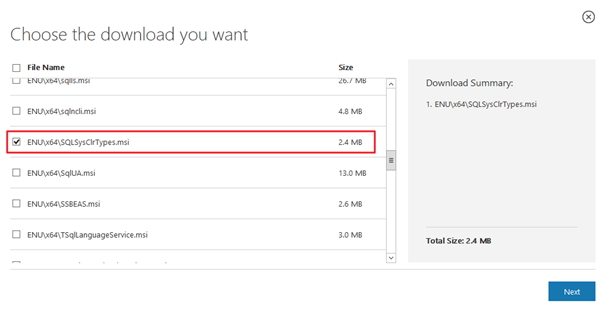 Start it, and select install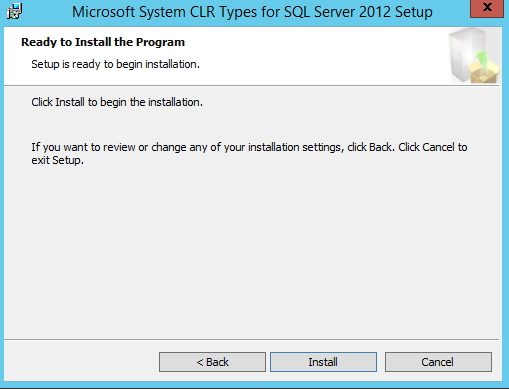 Microsoft Report Viewer 2012 Runtime
Install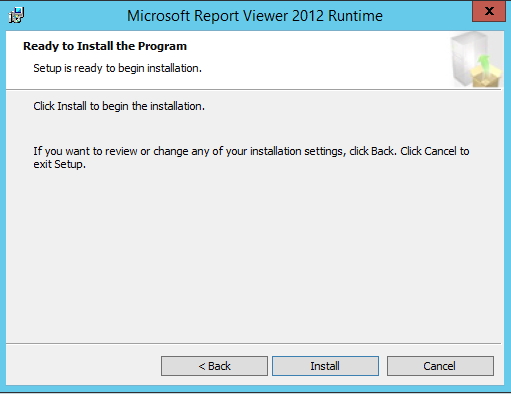 SCOM 2012 R2 installation
First – file extraction wizard
Next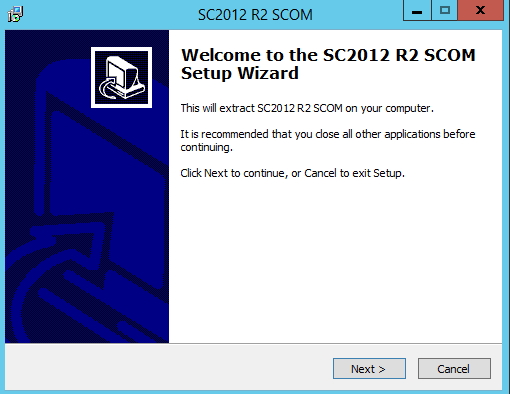 Next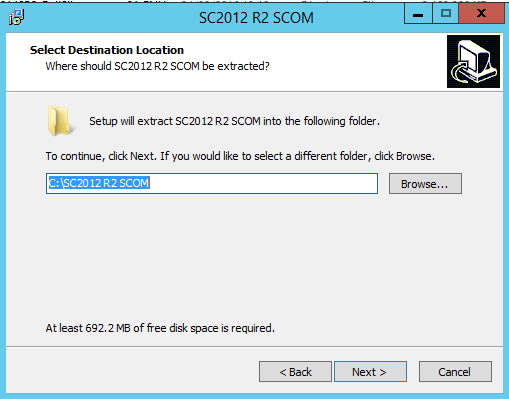 Extract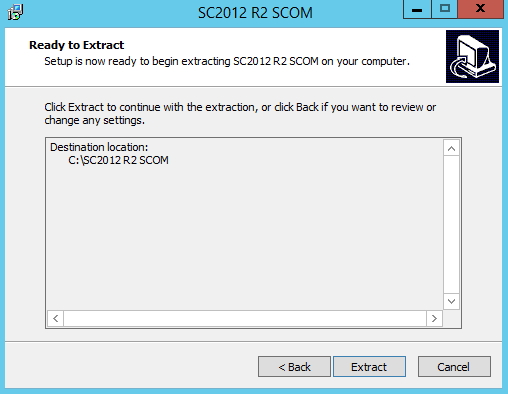 Finish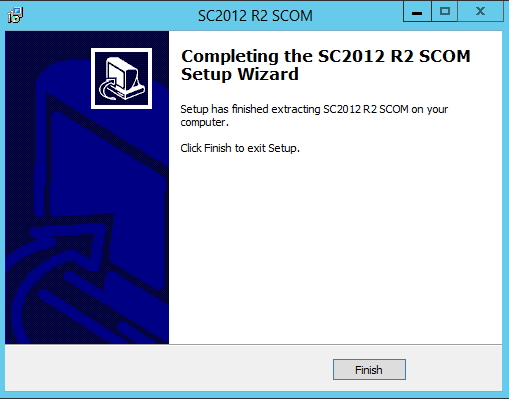 My installation is extracted to C:\SC2012 R2 SCOM folder
Start with setup.exe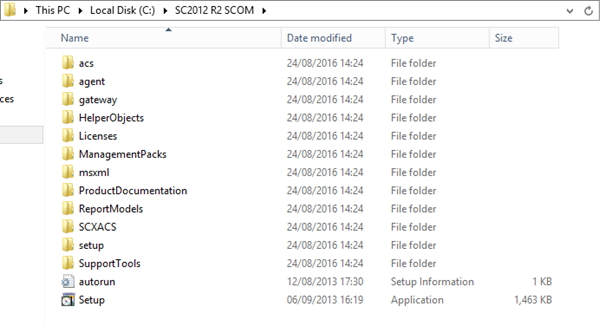 Install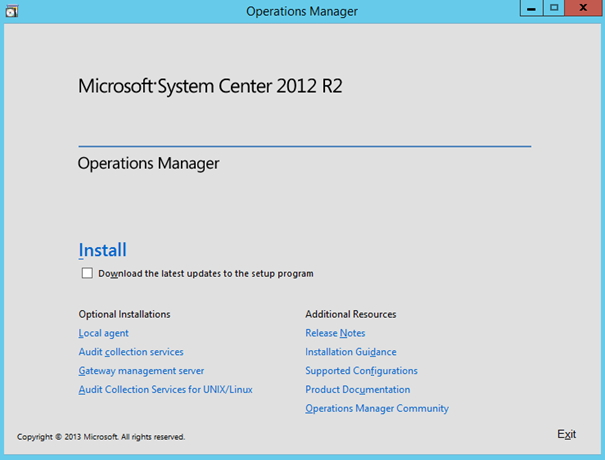 I`ll choose Management Server, Operations console and Web console |Next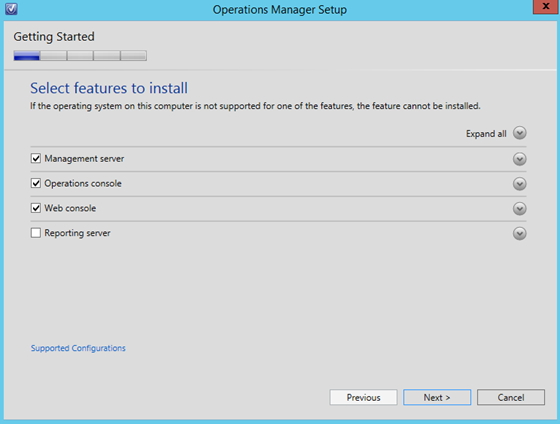 I`ll leave default install location |Next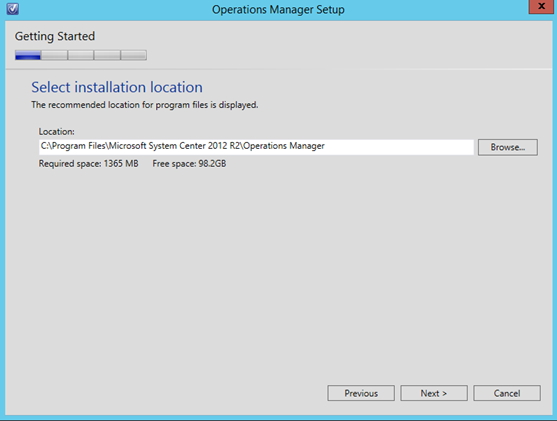 Prerequisites are ok |Next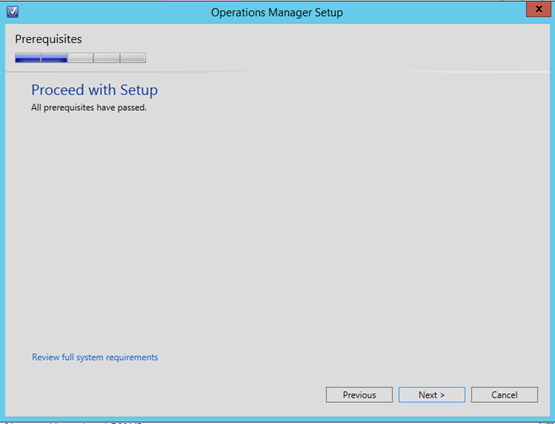 Since this is first (and only) SCOM server in my LAB I`ll choose "Create the first Management server in a new management group |Management Group Name – choose what you like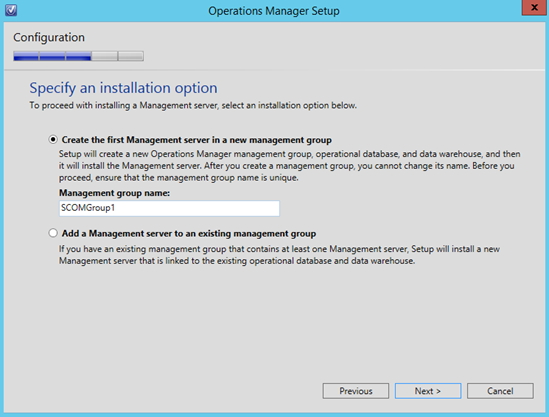 I have read… | Next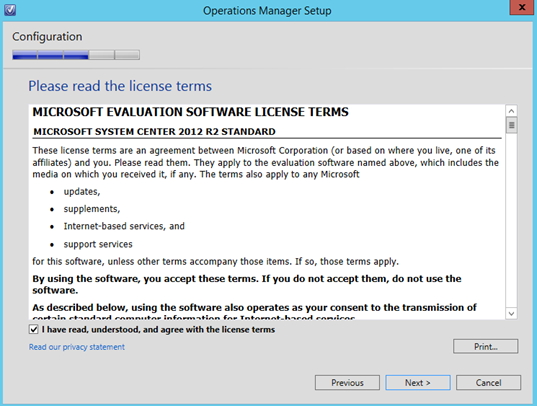 You`ll need to enter "Server name and instance name" – if SQL installation is local then you can just enter "localhost" and leave default SQL port – 1433 |Next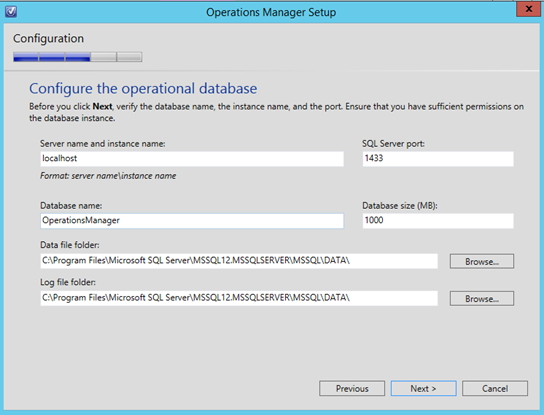 Once again repeat SQL server name from the last page (or specify another SQL server if you want this DB separated) |Next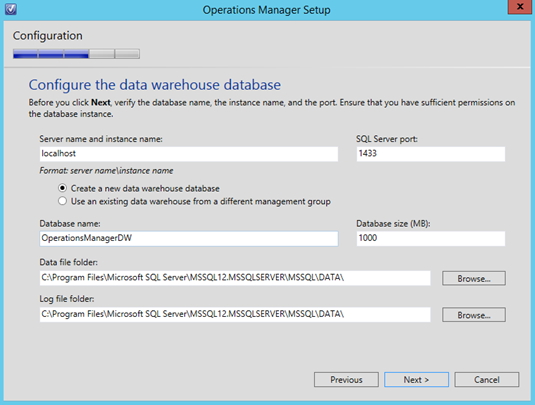 I have fresh IIS installation and I`ll be using Default Web site without SSL. If you configured IIS specifically for this purpose with SSL cert feel free to tick the box. I don`t have to emphasize that in production environment SSL is must. |Next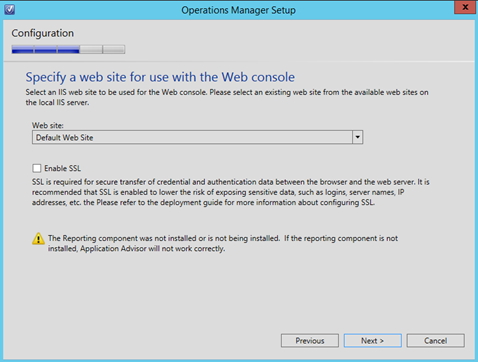 Use Mixed Authentication |Next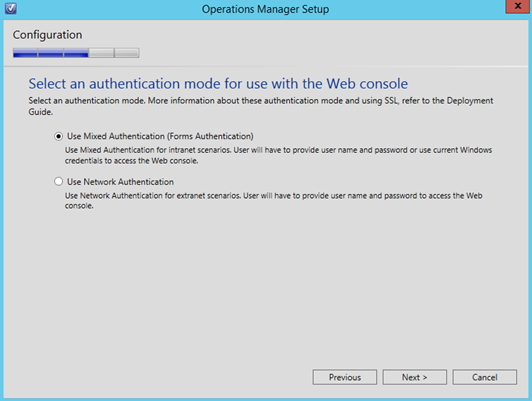 Once again (as with SQL install) we need account. For the LAB I`ll be using admin account. For production – do have separate account for System Center services with appropriate permissions.
Installation guide for SCOM is here – https://technet.microsoft.com/library/hh298609.aspx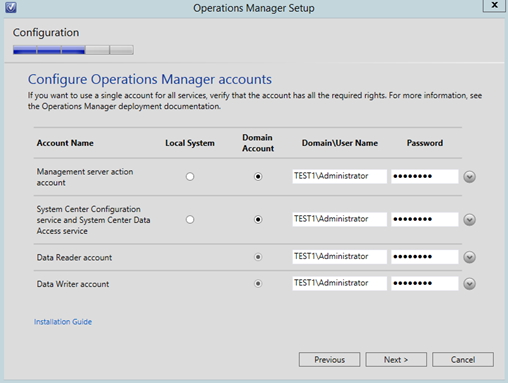 Choose whatever you like |Next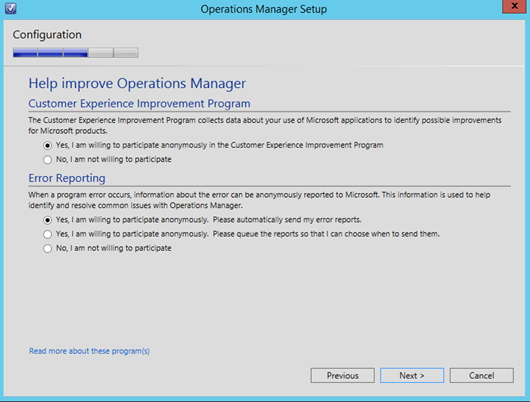 Microsoft Update is recommended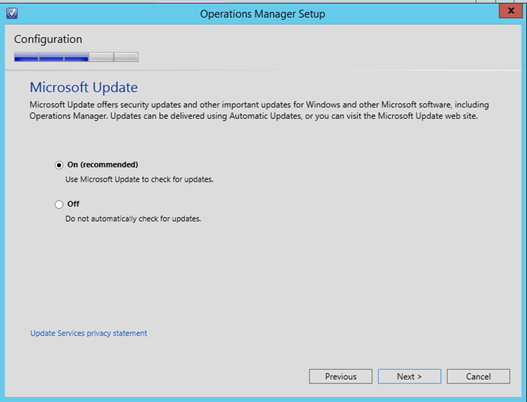 Install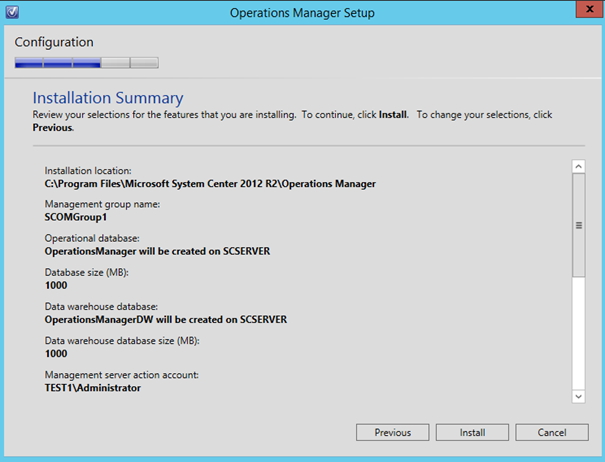 Complete – Success.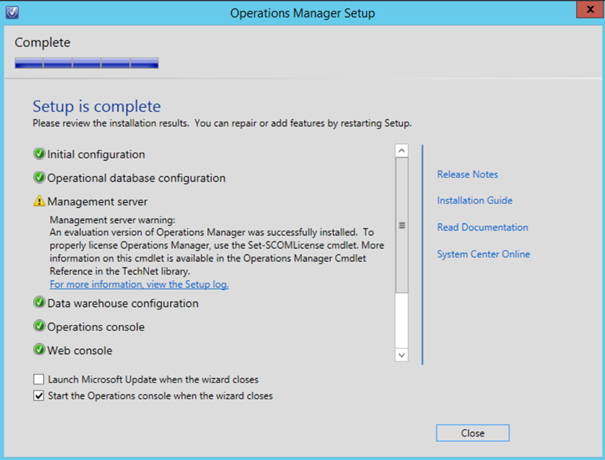 Conclusion:
With this step we finished installing SCOM 2012 R2.  I choose to document this installation, since it can be cumberstone because of many prerequisites and small items that need to be setup in the exact way for the installation later to work.