By default only one user can be logged onto Windows Server 2008 R2. If you log in via RDP, local user will be logged out. This short tutorial will show you how to enable multiple connections on your 2008 R2 server.
On server on which you wish to connect via RDP do next:
Start |Administrative tools |Remote Desktop Services |Remote Desktop Session Host Configuration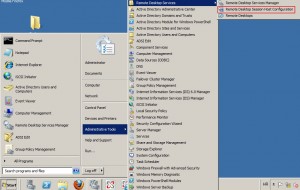 Choose RD Session Host Configuration icon on the left side of the menu | On the right side under Edit Settings right click on Restrict each user to a single session – choose Properties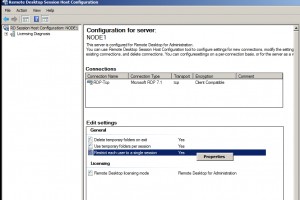 In new window, uncheck "Restrict each user to a single session" |Under User logon mode leave Allow all connections checked | Apply | OK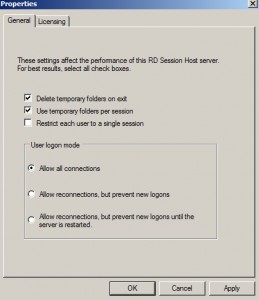 Logoff (or restart) and then test your settings.
Test:
I logged  onto server named "Node 1" from server named "Node 2" via RDP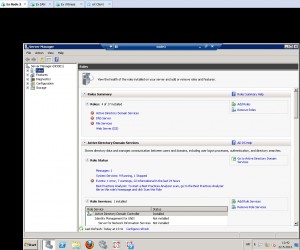 At the same time at the "Node 1" server local session is still alive.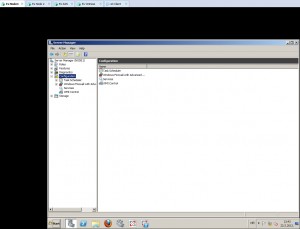 Success.
But at the same time, if you try to establish second RDP connection, you`ll get this.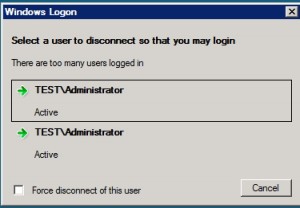 Short recap. When you enable this option you`ll be able to establish one RDP connection and at the same time stay in local session. If you want second RDP connection, you`ll have to log off local session.