After years with DCPROMO command in previous Windows Server iterations it has been deprecated in Windows Server 2012.
I was pretty confused first time I tested Windows Server 2012 and wanted to promote it to domain controller.
Here is a short procedure on how to promote your Windows Server 2012 (R2) to domain controller.
If you have fresh install, be sure to first change the name of the server to something that makes sense to you.
Start – Server Manager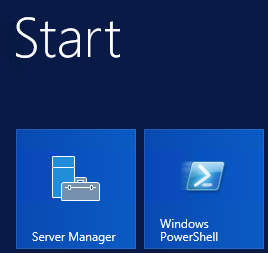 Choose Add roles and features from Dashboard in Server Manager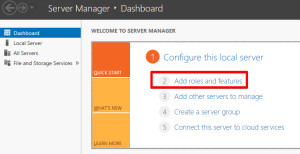 Next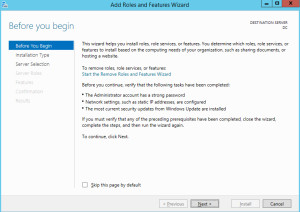 Role based or feature based installation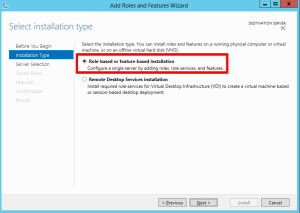 Select a server from the server pool – Next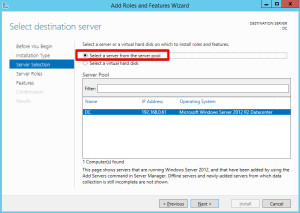 On next screen from Server Roles choose Active directory Domain services – popup will appear, just click Add Features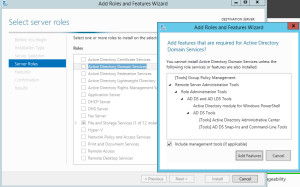 Confirm with Next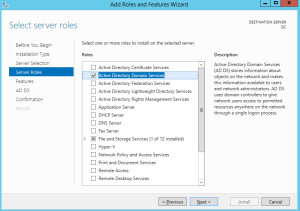 On the next screen make sure that Group Policy Management is selected – Next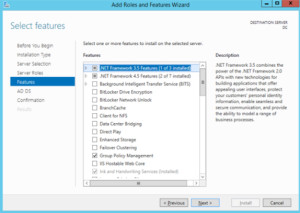 Info about AD services – Next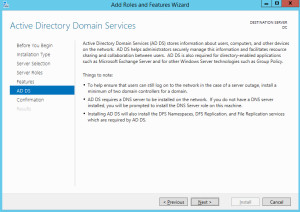 You'll see what you selected for installation, the is an option of Automatically restarting server, choose that option if you think you need it. Click on Install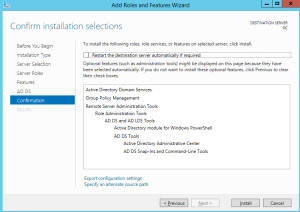 Installation is taking place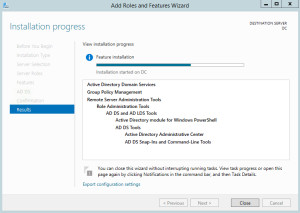 Installation in successful.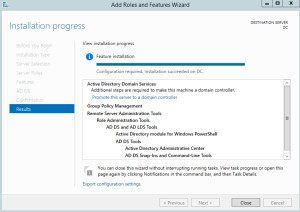 Next step is to configure domain controller on Windows Server 2012. I'll cover that in the Windows Server 2012: DC setup