After learning where is dcpromo and how it works in Windows Server 2012 it's time to setup first domain controller on Windows Server 2012.
If you missed it, here is article about Windows Server 2012 and installation of domain services – Windows Server 2012; DCPROMO.
Be sure that you set up name for your server before, and static IP for all your network adapters.
Start – Server Manager – in the right upper corner there is a flag ith yellow triangle, click on it and dialog will appear. You'll need to choose Promote this server to a domain controller.

Since it's first domain, I'll choose Add a new forest, and enter root domain name, in my case it will be test.local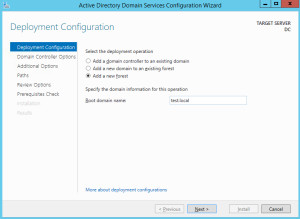 Choose your forest and domain functional level. Minimum is Windows Server 2008. I'll choose Windows Server 2012. Enter password in case you'll nedem Directory Services Restore Mode _ Next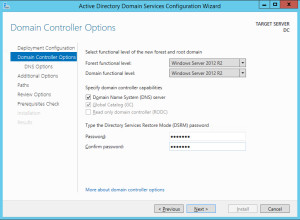 DNS Warning – Next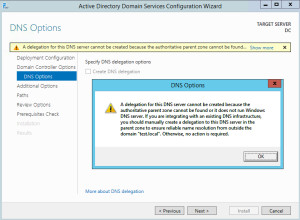 NetBIOS name is assigned – Next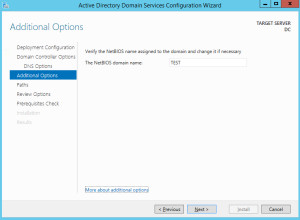 AD DS database, log and SYSVOL path – leave it as it is – Next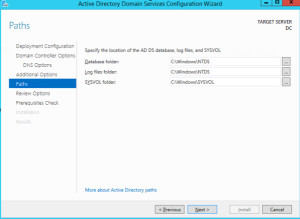 Review Settings – Next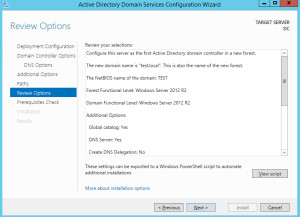 Install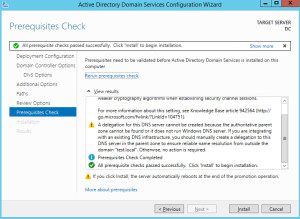 Installing…
Server will reboot at one point.
After reboot you should be able to log on created domain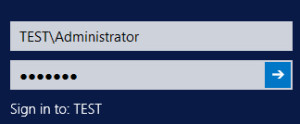 If you check your Server Manager again you'll see that AD services are active now.
That's it. Domain is up.