Setting time and date is also one of the important things for your machine, especially if you are using IPA/LDAP services on your Linux machine.
Here is how to do it:
(execute all commands as root)
First, check status of your time and date settings by entering:
timedatectl status

Change time:
To set current time use the following command:
HH – hour (I will be using 24 hour format)
MM – minute
SS – seconds
timedatectl set-time HH:MM:SS

You will get error like I did "Failed to set time: NTP unit is active"if you already have set NTP service on your machine.
You can force your machine to use local time by typing in
sudo timedatectl set-local-rtc true

Change date:
We can change the date with following command:
sudo timedatectl set-time "yyyy-MM-dd hh:mm:ss"
yyyy – year
MM – month
dd – day
hh – hour
mm – minute
ss – seconds
Set the time also, otherwise your clock will be reset.

Change time zone:
First let's check available time zones by typing in:
timedatectl list-timezones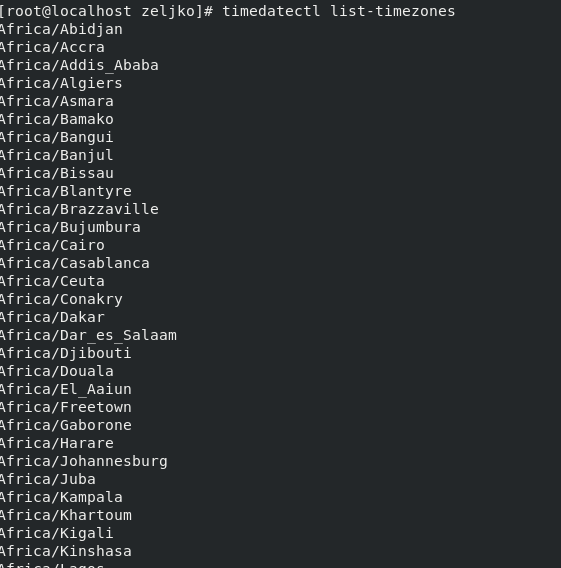 Ok, I want to set time zone to Europe/Zagreb, to do so, I will enter
(change Europe/Zagreb with your time zone)
sudo timedatectl set-timezone Europe/Zagreb

You can also enable NTP service by entering following command
sudo timedatectl set-ntp yes

More details on setting NTP server in other article