I had trouble setting up HP AlertMail with my regular email data that are working for me everywhere else. HP documentation wasn't of much help to me in this case.
My testing environment is setup as follows:
I have HP Proliant DL380 Gen10 with ILO 5 and Advanced iLO license
I have test domain setup on Windows Server 2012 with internal DNS
I have Exchange Server 2013 setup for testing purposes. I want to use Exchange Server 2013 for email notifications.
I won't be covering iLO setup in this tutorial. I assume you know how to set it since you are looking for this info. For AlertEmail to work you need to have Advanced iLO license.
This tutorial works also for ILO 4
First – go to iLO Dedicated Network Port | General tab
Set iLO Subsystem Name (enter server name) and enter domain name (your email domain name). Click on Apply and after that Reset iLO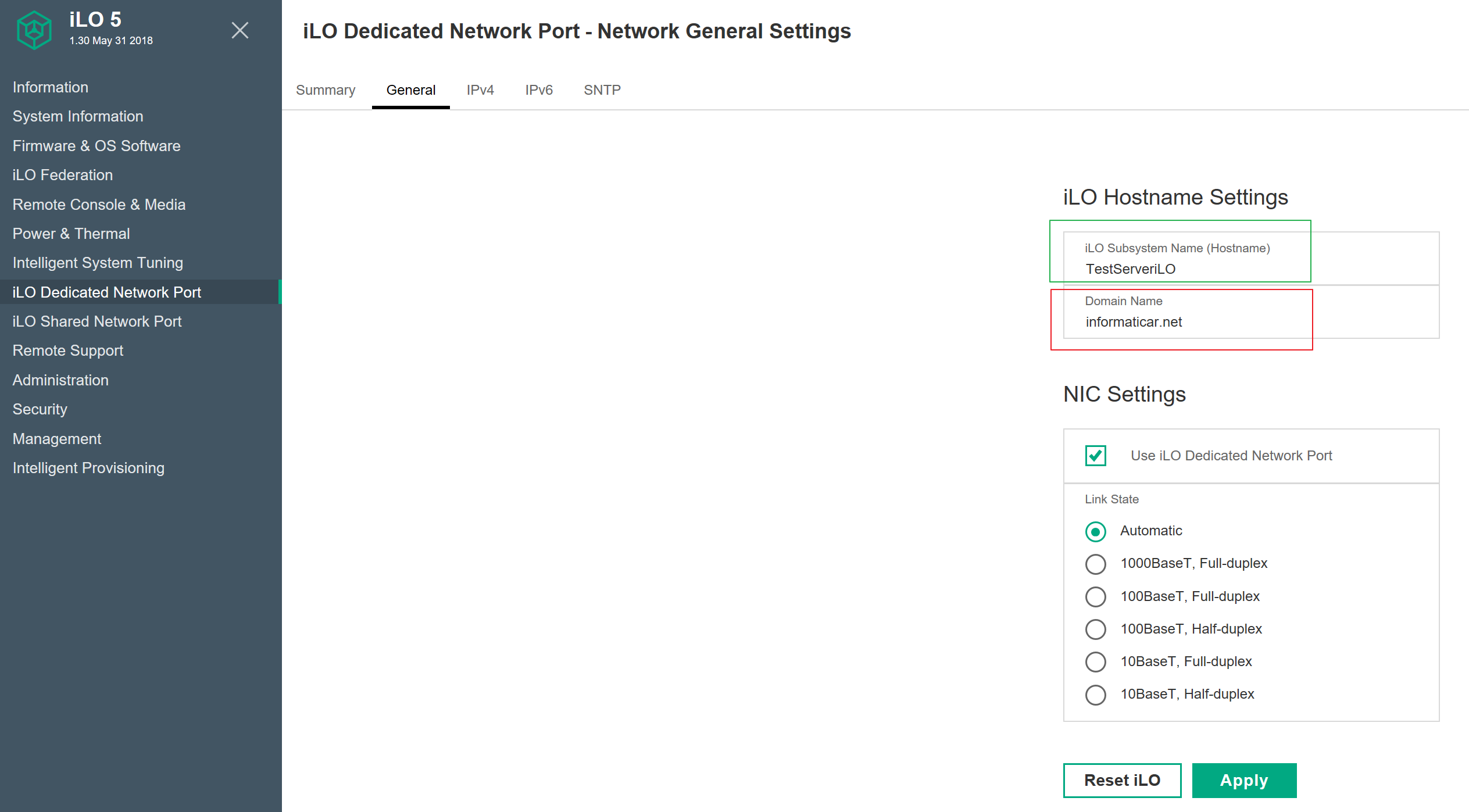 Next step is menu – iLO Dedicated Network Port | IPv4
You probably have this already setup, but in order for email alerts to work tou need to have fixed IP address for iLO and working gateway IP for the internet access. You should also setup DNS. I put my domain DNS under primary and Google one on the secondary DNS. I left everything else empty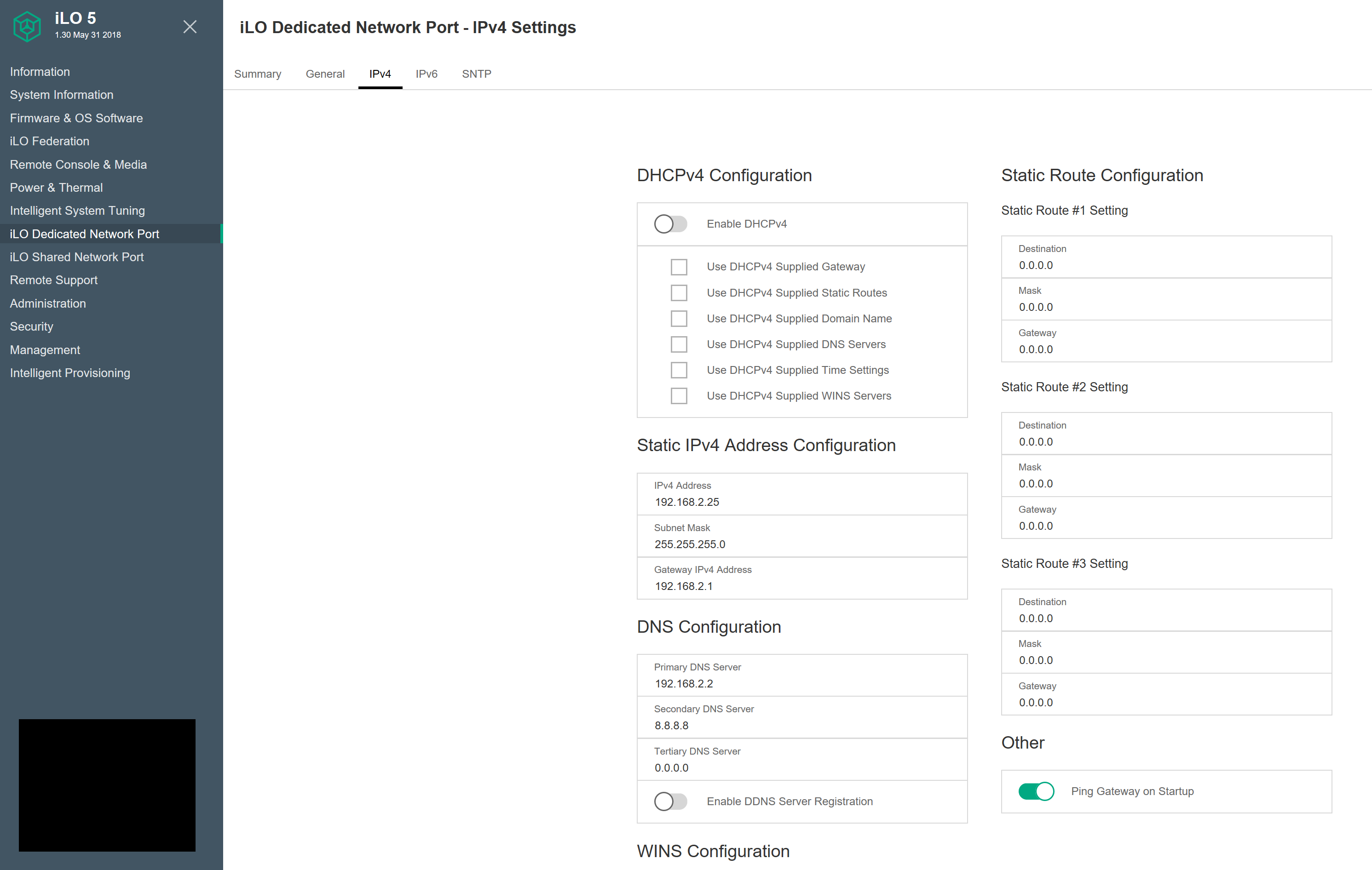 Next step is menu – iLO Dedicated Network Port | IPv6
It have it disabled. It seams like there are problems for some with IPv6 enabled. It looks like IPv6 is putting dots at the end of the email address.
If you need to have IPv6 enabled, make sure you have unchecked Use DHCPv6 Supplied Domain Name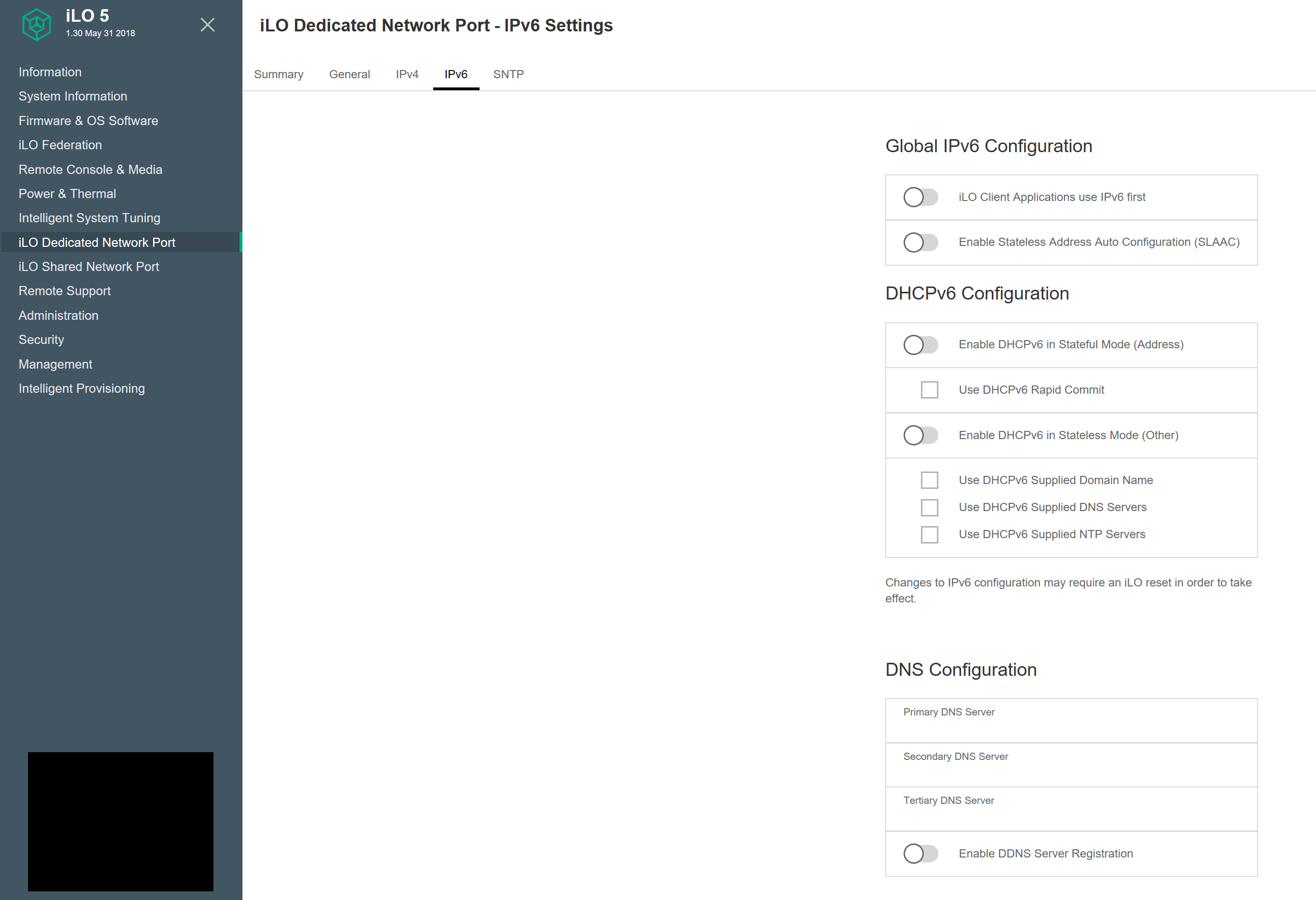 Last step – Management | AlertMail
As I already said, I have Exchange Server 2013 test setup, and I want to use it for email alerts. Here is setup that worked for me.
I put my Email address into Recipient Email Address. Under Sender Domain or Email Address I put server name and my email domain – TestServeriLOnainformaticar.net
I left SMTP Port on 25, and entered my SMTP Server with FQDN. There is a possibility that IP address will also work for you in SMTP Server field. I also disabled SMTP Secure Connection and SMTP Authentication (since I don't really have email account for TestServeriLO).
And this works for me. Combinations that I usually use haven't worked out for me in iLO situation.
iLO 4 doesn't have Sender Email Address filed, you need to enter Sender Domain which is in my case informaticar.net
Apply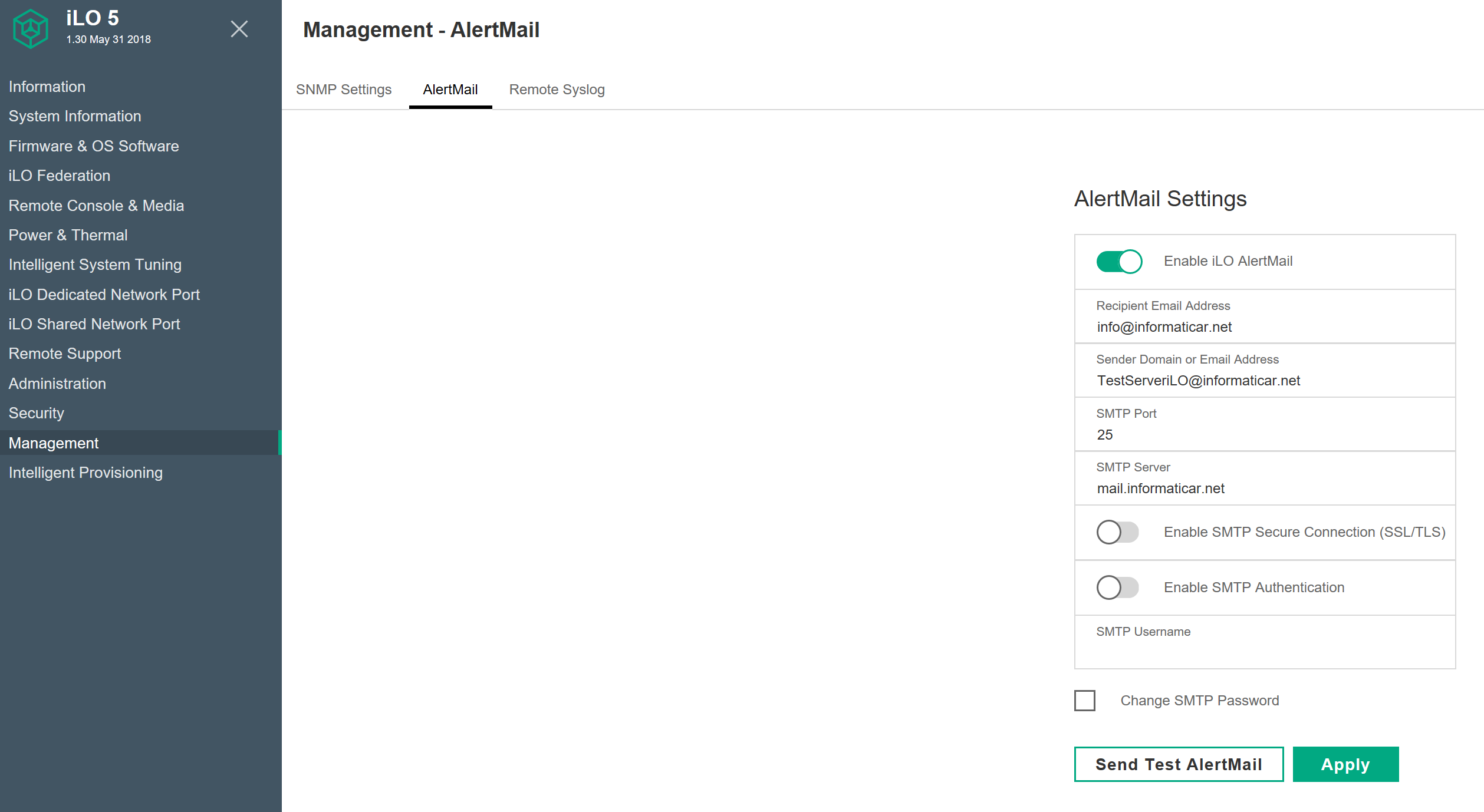 I immediately tested by pressing Send Test AlertMail
Hope this helps to someone. I saw a lot of different issues and solutions for AlertMail problems, hope this works out for someone.