I`m using Windows mobile device again, first time since 2008. Last Windows Mobile device I used was HTC Tytn II (I still have it, primarily as a backup phone) with Windows Mobile 6.1 on it.
WM 6.1 was a great platform with many useful features. There were many great business apps for it, whether we are speaking of Exchange support, VPN client, complete MS Office or in-house developed app for warehouse or selling department, all of those needs were covered with WM platform.
But there was a little problem with WM 6.1…
It could do everything, and in the same time nothing. If you ever used WM, you know what I`m talking about. You had to use stylus to pick very small icons, most devices had resistive screens which mostly were very unresponsive. If you by any chance had more than a few apps installed and started, device would quickly become unresponsive and unstable.
The whole experience was very frustrating at the moments.
Soon after iPhone came out, I got one. It was a great experience after years with WM. Capacitive screen on iPhone was great, interface very fluid, user friendly and above all – quick.
Apple iOS platform soon gain momentum and more and more apps came out for it, but still there are things I`m missing from WM platform. File explorer, Outlook like mail client and freedom to create and choose apps (without restrictions) are just a few things that I miss on iOS platform.
For almost a year now, along with iOS device I began using an Android device. Android covers some things that iOS is missing since it is more open platform.
And now, almost four years after abandoning WM platform I`m kind of back to it, this time with Windows phone 7 device – Samsung Focus.
What is Windows phone 7, and can you jailbreak the WP7?
Windows phone 7 is a whole new platform, completely different from WM 6.
As soon as I got my WP7 phone I instantly upgraded it to the latest version of WP7 – Mango.
First impressions are good. Platform feels fresh and quick. Tiles, especially live ones, look great. Fonts and sliding screens are looking different in a good way.
With WP 7, Microsoft adopted "wall garden" policy from Apple. Hardware is strictly defined for every device, and Marketplace accepts only selected and tested apps.
There is only one (but in my opinion significant) difference. Microsoft accepted jailbreaking community, which I think is a very smart move. Jailbreaking in WP7 community is called developer-unlock.
With developer-unlock you`ll be able to develop homebrew apps and sideload them to your phone.
ChevronWP7 labs is the name of the dev program which enables you to legally dev-unlock your WP7 device. For 9$ you`ll get token with which you can dev-unlock your device.
I think that with approved dev-unlocked community Microsoft can only benefit in the future.
Usability/What`s inside the WP7?
With Mango update Microsoft implemented many new features, but some are still missing. Microsoft is working hard to catch up with competition, and I think that it`s doing a great job so far.
I`ll just go through features that are important in my everyday work, I won`t go through everything.
Phone:
Speed dial/favorite numbers – I`m missing the easiest way to contact someone from my address book, and that is by simply dialing the contact by choosing numbers from phone keypad. Favorites list is also missing.
Dialing numbers, but no contacts suggestions from my address book…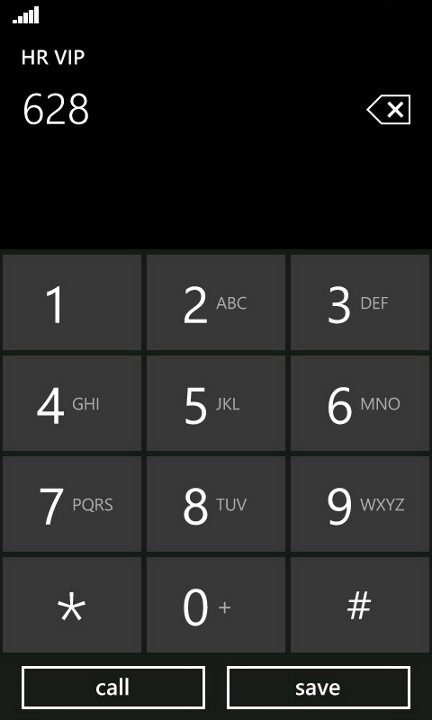 There are few workarounds for speed  dialing or favorites list on WP7…
Pin contact to Start screen – You can simply choose your favorite contacts and pin them to Start screen. But if you have a few of them, it`s just not practical, your Start screen can quickly became cluttered.
Use Microsoft Tellme – it`s Siri from Microsoft. It`s around longer than Siri if I recollect correctly. It works great, you can use it by simply pressing and holding Windows button. Screen will appear, and you just need to say a name, and the phone will call it.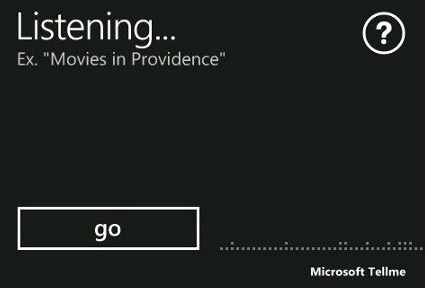 Search Contacts – you can always search through your contacts.
Install 3rd party app for smart/quick dial – I found one, it`s called 7Dialer and it`ll bring you smart/quick dial functionality. I haven`t tried it.
Email:
Pretty much everything is covered, I don`t have any complaints. It works just as good (or even better) as iOS or Android mail client. You can see all your folders, link multiple inboxes, etc…
Contacts/Messaging/Social:
Messaging platform is great. You can combine text and chat with your contacts in one thread. You can send SMS to a contact, then chat via Messenger or Facebook and you`ll see all your conversations in one place. It`s pretty nice and practical.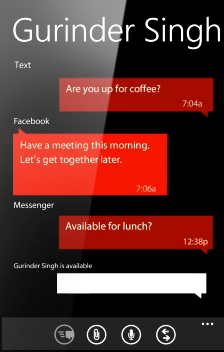 Interesting thing is that SMS delivery notification haven`t been enabled on my Focus by default. Only after tweaking registry I got that option in Settings -> Applications -> Messaging menu.
For my Samsung Focus registry setting for enabling SMS delivery notification was at this location
Current User\Software\Microsoft\ShortMsg\Settings
DeliveryNotifySupported = 0 (change to 1)
SMSDeliveryNotify = 0 (change to 1)
Reboot, and after that -> SMS delivery confirmation option appears.
Me Hub:
In "Me" Hub you can post your status on all accounts that you linked to WP7. ( Facebok, Twitter, Linkedin…) You can see who`s writing on your wall, change your profile picture, or change your chat status. This Hub is pretty practical since you don`t have to jump through multiple apps to do a simple thing such is status update, or news check.
People Hub:
In the People Hub you`ll see all your contacts from accounts you linked to your phone. You`ll see your address book, Facebook, LinkedIn contacts… It`s a place where you`ll see latest posts and photos from your friends.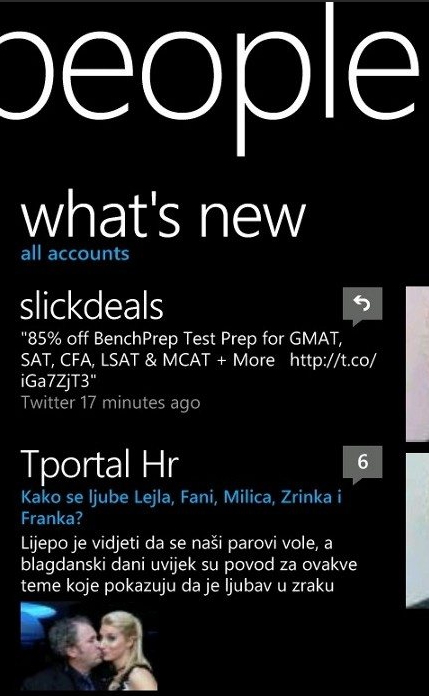 Microsoft did a great job with social integration into WP7. Hubs associated with contacts and social integration is something new in mobile world and also simple, clear, intuitive and very helpful. It`s definitely a huge plus for Microsoft in the field of social interaction.
There is only one thing that I miss in this whole social thing. It`s Skype integration. There is no Skype app for WP7, nor is there native integration of the Skype into WP7.
Things get weirder if you know that Microsoft bought Skype few months ago.
Since I use Skype a lot, this is a minus. So far I only found one solution for this.
IM+ Pro is the only app that supports Skype (chat at least).
Camera/Pictures:
I have a 5MP camera on my Samsung Focus and it`s capable of recording HD videos. Shutter is very quick and pictures are great. Camera even has a few settings: EV, ISO, Sharpness, etc.
And there is one simple thing that makes me very happy – dedicated camera button on the side of the phone.
Pictures Hub houses your phone and online albums. Pictures Hub works fine, and one thing once again shines here, social integration and sharing. You can tweet, email, send your pictures to facebook, MMS, or upload it to Skydrive.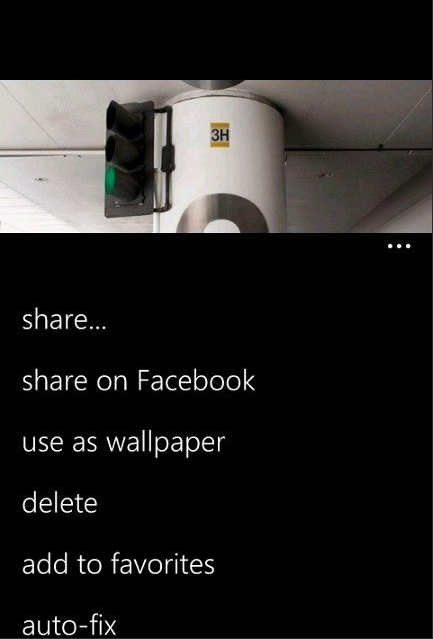 I like Skydrive integration, since it makes my life easier. While Sugarsync or Dropbox offers 5GB free space, you`ll get 25GB free on Skydrive.
I have a lot of pictures that I need to share, or embed into documents and Skydrive is a real help with this.
There is one more thing while I`m still at pictures. Screenshots. There is no embedded print screen function.
The best way around this problem that I managed to find is homebew app called Screen Capturer.
You can get it here. It`s pretty simple and works well. Maybe I`ll describe it in details in another article.