Microsoft removed Windows To Go creation tool from Windows 10 Enterprise (from May 2020), but still sometimes is nice to have that kind of Windows at hand – here is how we will create Windows To Go installation quick and easy.
Here is more info from Microsoft on the topic of Windows to Go – https://learn.microsoft.com/en-us/windows/deployment/planning/windows-to-go-overview
First, we will download Rufus – https://rufus.ie/en/ I will get portable edition and put it in Downloads folder where I already have Windows 10 latest ISO downloaded. This will not work with Windows 10 ISO downloaded from Windows Media Creation Tool. So, to see how to download Windows 10 ISO directly, please look for instructions here.
It is also recommended to have certified USB stick for this procedure – but these are hard to find in 2023 and manufacturers don't do them – so, we will do this with simple USB stick – it will be slower, but it is, what it is.
Also, be aware that Windows To Go does not support Feature Updates.
Ok, back to business – Download RUFUS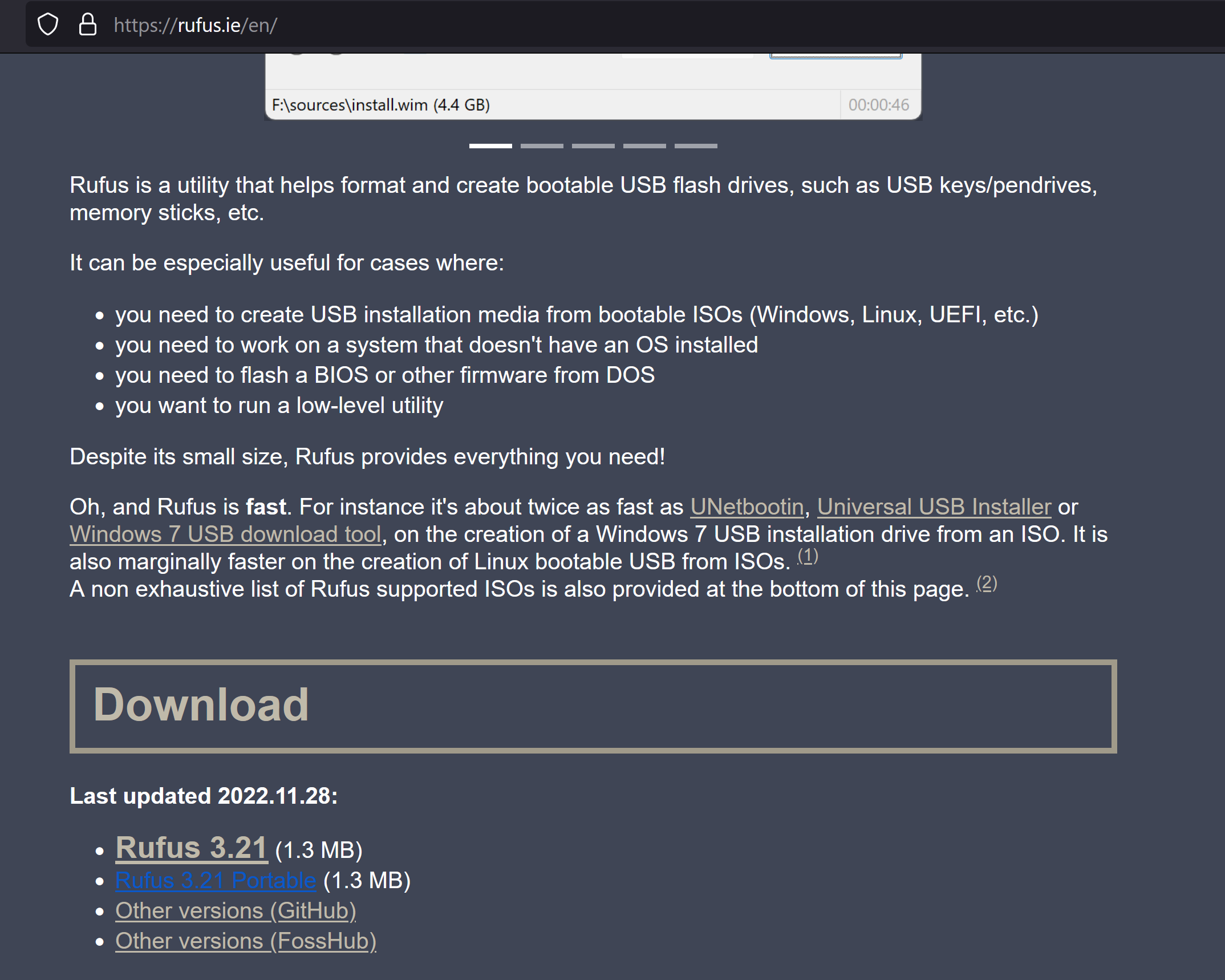 I have Rufus Portable, Windows 10 22H2 64bit ISO installation and 32GB USB (16GB should be fine) stick I have at hand (Verbatim, no specially prepared model) – you can also use MicroSD card if you have one on hand
Speeds
I tested this process with various USB sticks and MicroSD cards
USB sticks were 16 – 32GB size, all declarative USB 3.0, but it took them for more than hour to make WIndows To GO – worst I had was 4 hours – and then I canceled it because it didn't finish.
MicroSD also had various results – fastest I had was Kingston 128GB V30 SDXC1 – which finished the process in 13 minutes
Be sure that you don't have important data on your USB stick – it will be erased in this process!!!
We will now open Rufus
For a Device I will select my USB stick I prepared for this (or MicroSD card)
under Boot selection I will select my Windows 10 22H2 x64 ISO installation
Image option is very important – select Windows To Go
I will select GPT with UEFI for partition scheme and Target system – if your system doesn't support UEFI you will select MBR – be sure to know what your BIOS type is and select then MBR or GPT – and standard BIOS or UEFI – I cannot help here – you will have to know your hardware – you can check boot type in BIOS, or just simply create stick and try – if it doesn't work, try another method.
File system should be NTFS
Click on Start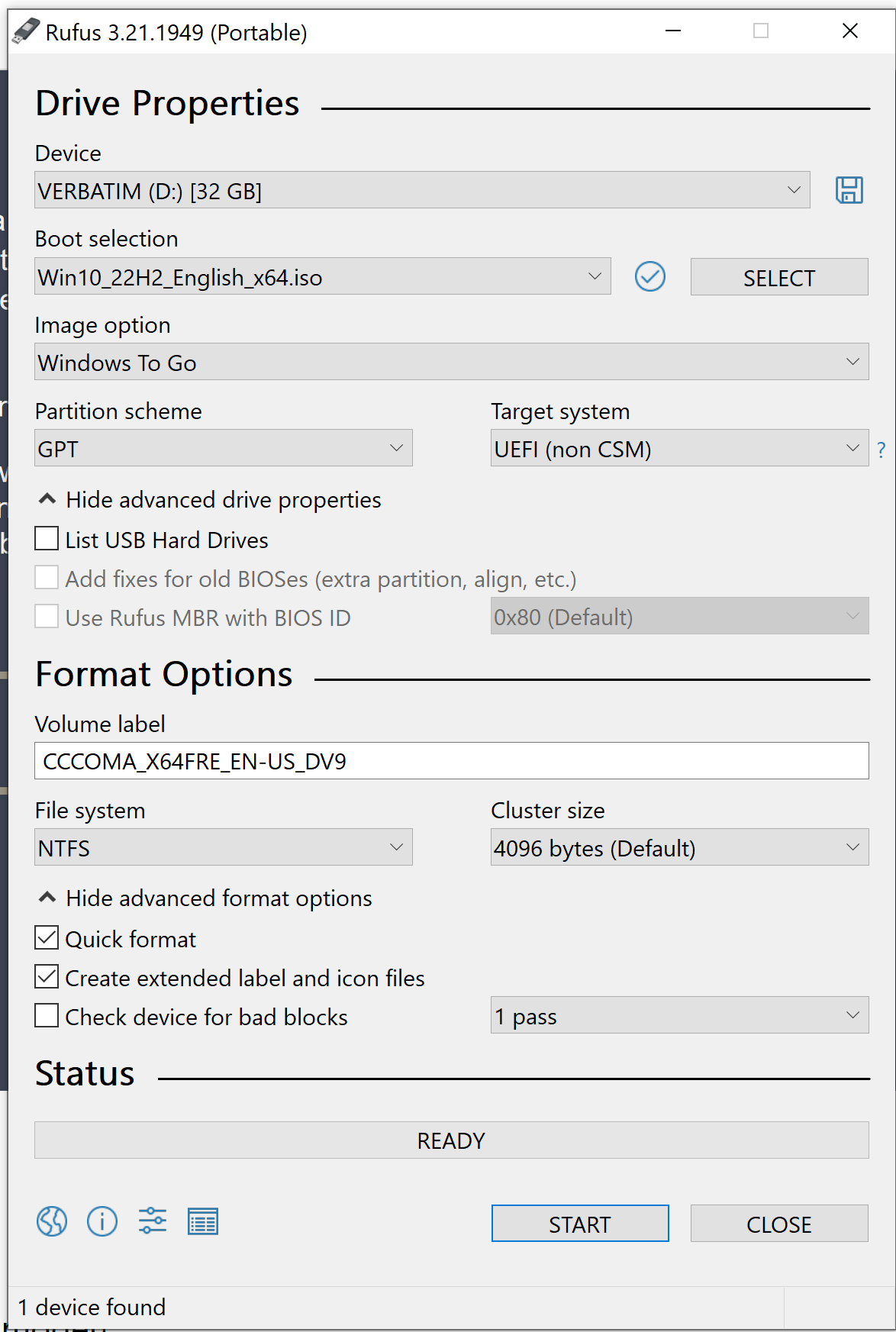 After you press start, you will be asked what type of Windows you want – select Windows for which you have license – in my case that is Windows 10 Pro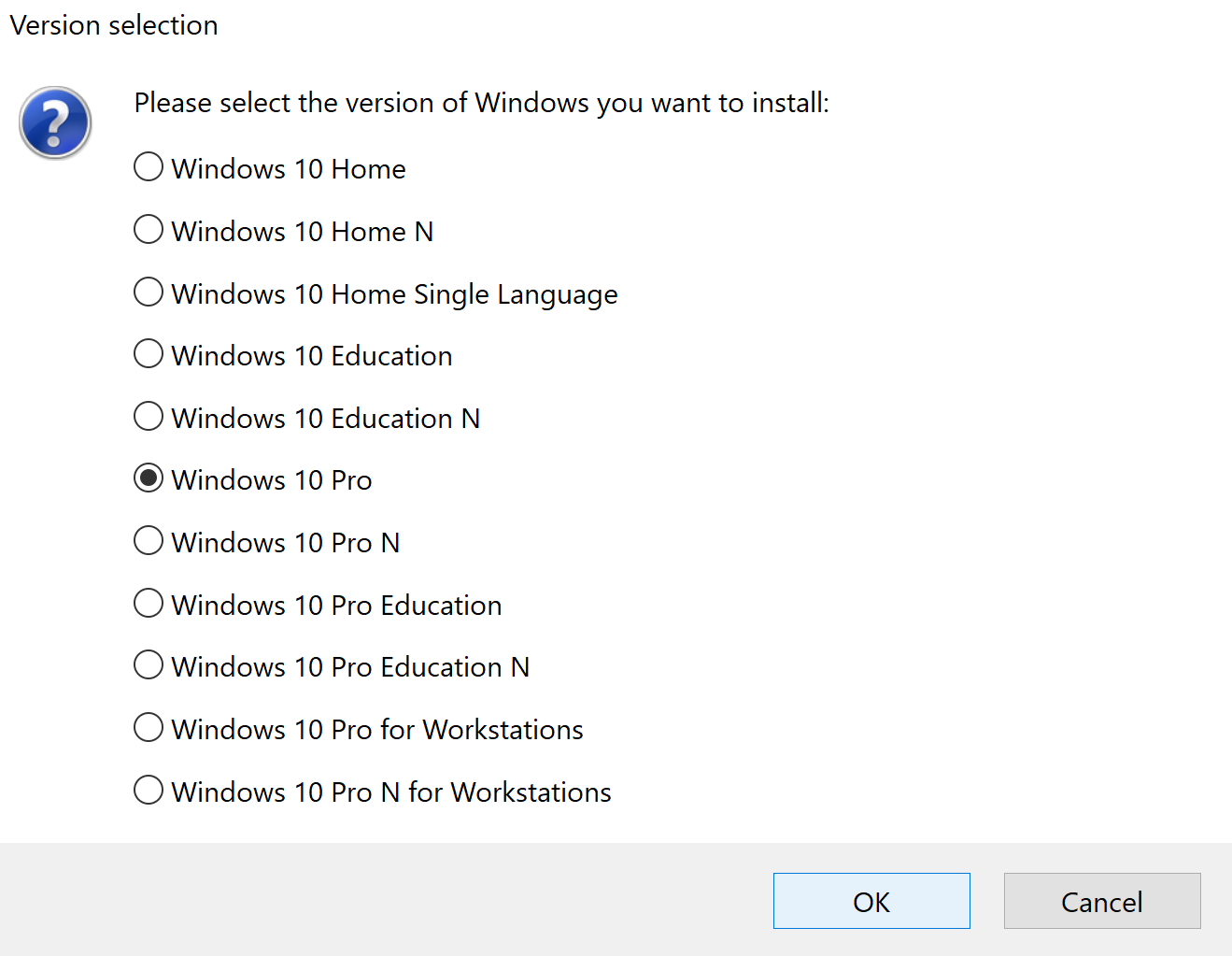 I will select Vanilla install – OK, you can customize these options as you like.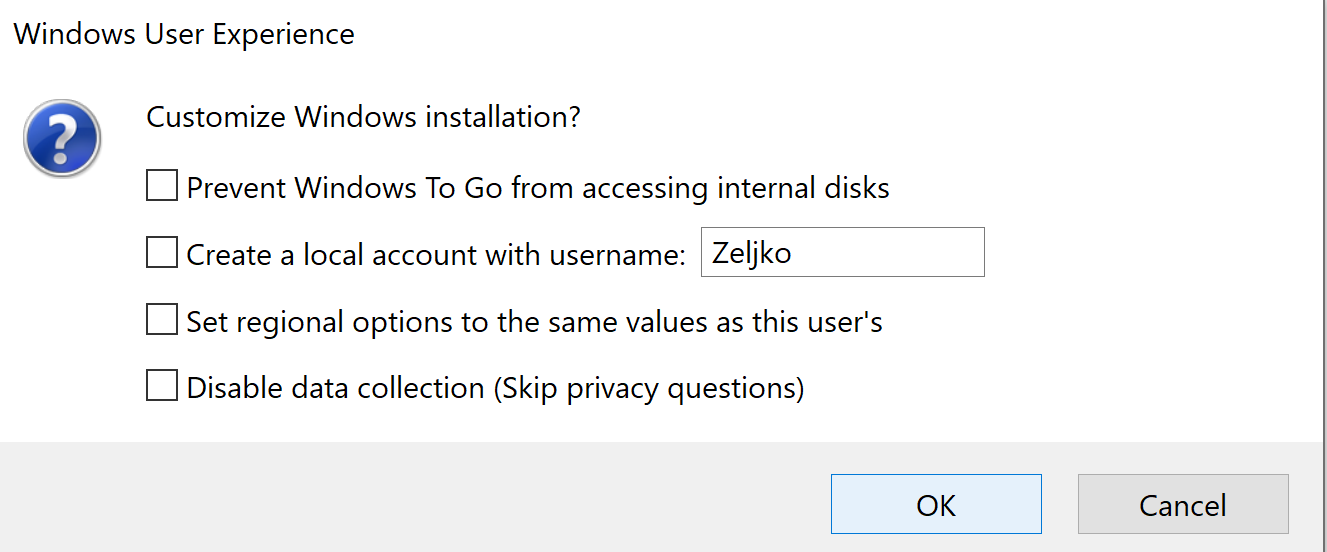 Warning that your data will be deleted – this is last time you can quit if you have something important on your USB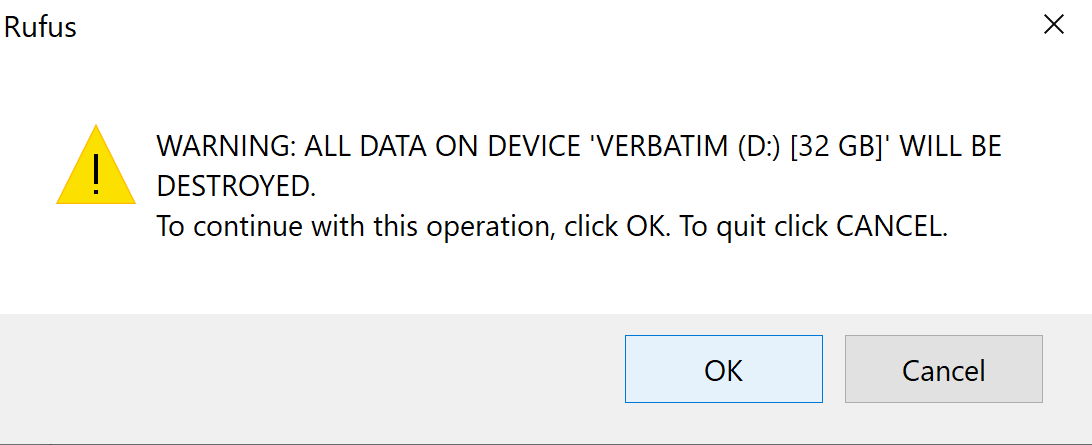 Process will start… It will depend on the USB or MicroSD you have – it maybe quickly over, it may take hour or couple of hours…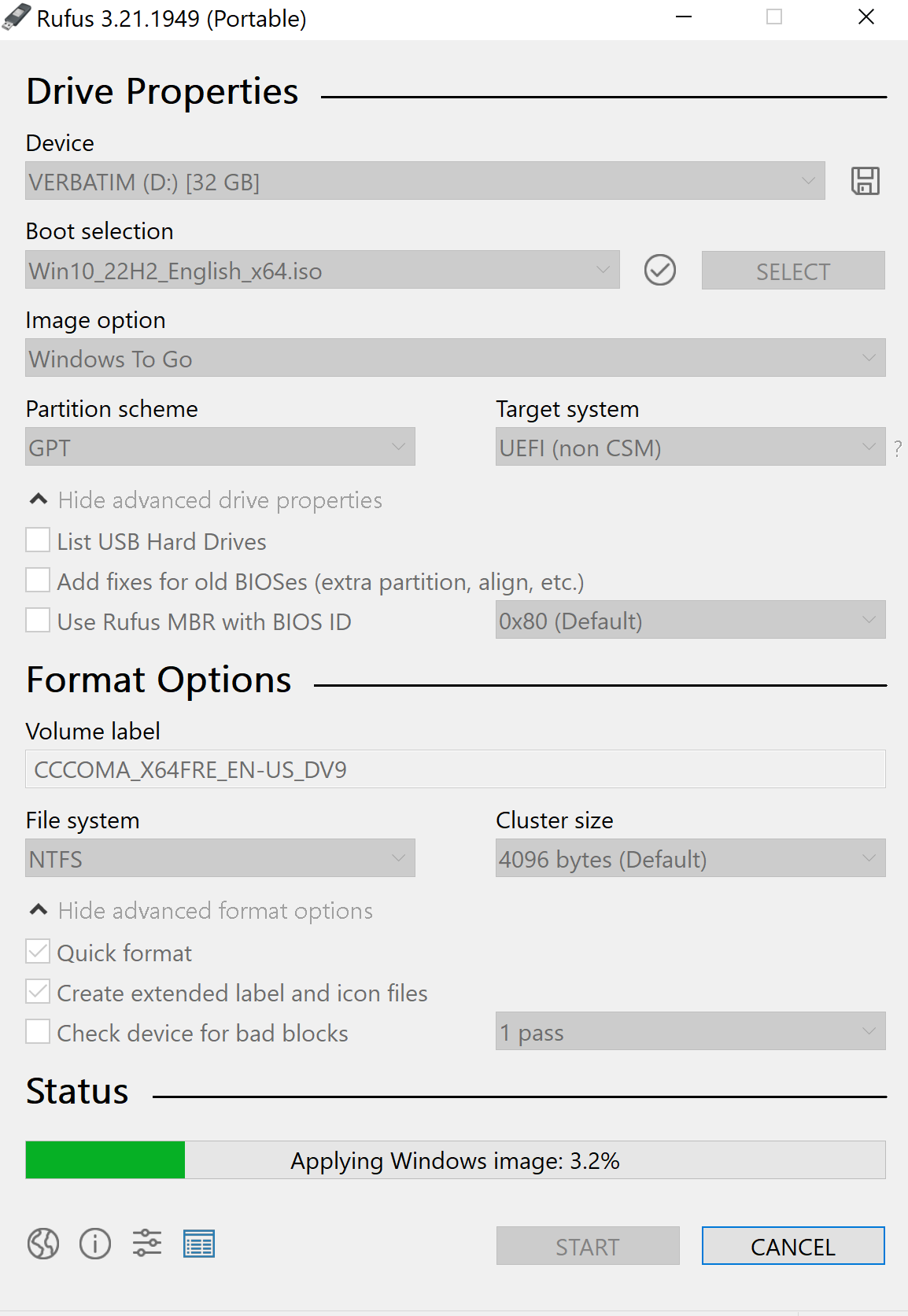 With MicroSD card I mentioned above I managed to finish this in 13 minutes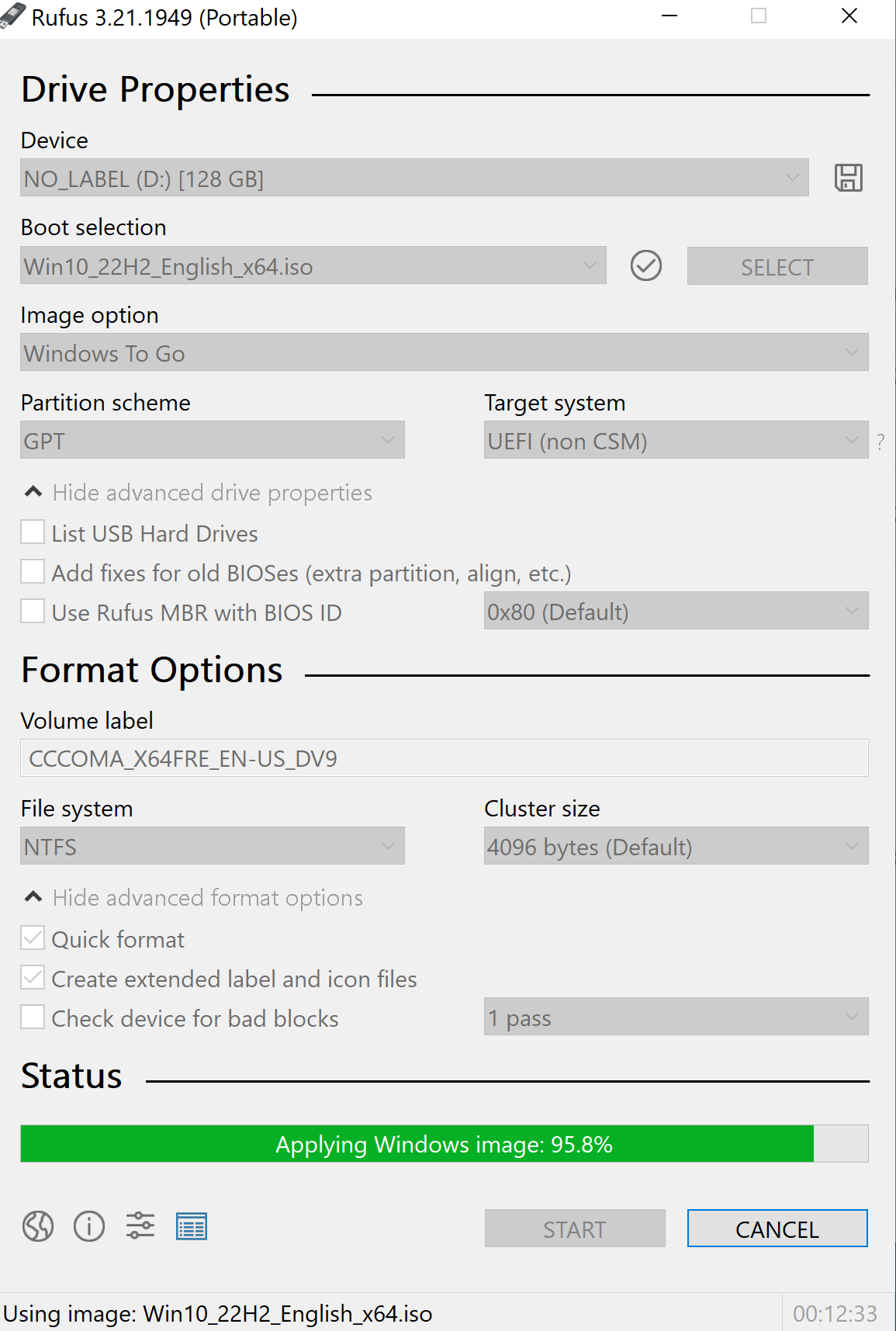 That is it, you should now have USB, MicroSD ready for your device!!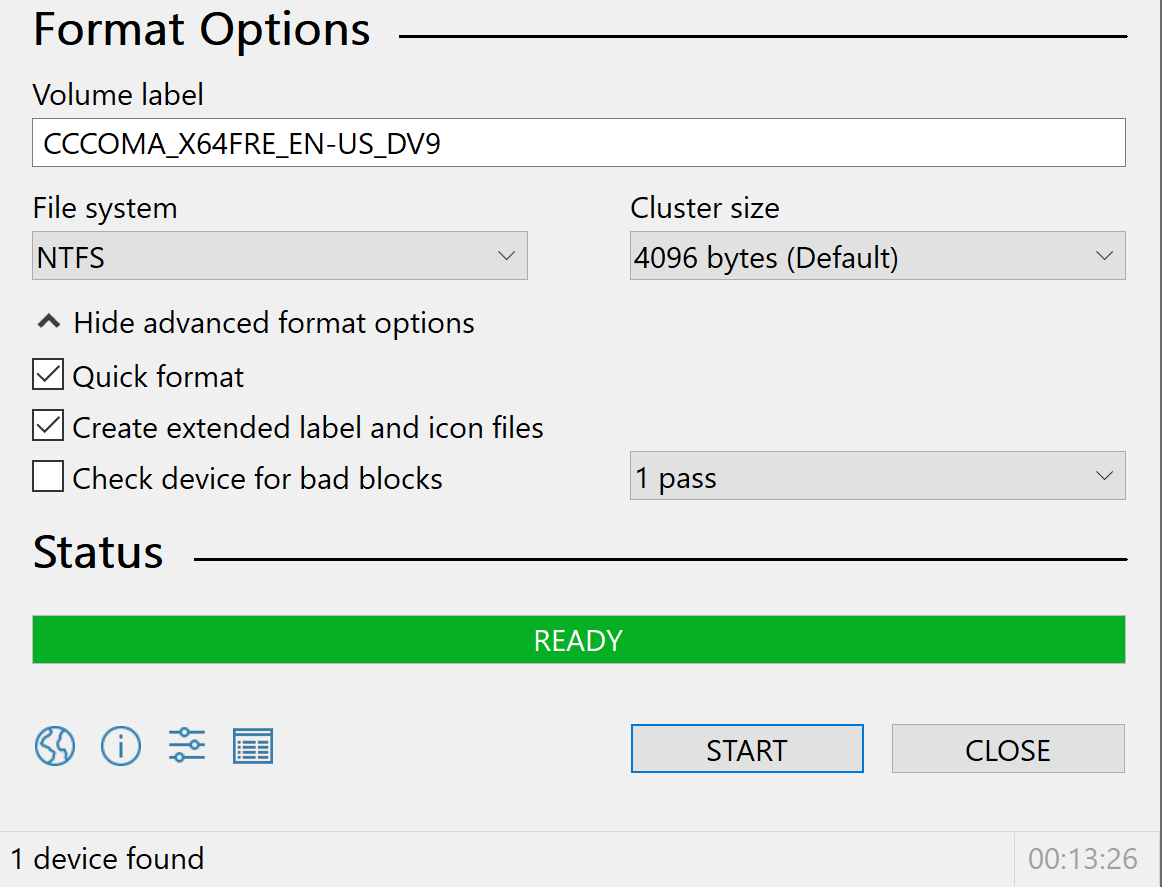 WIndows To Go I created in tutorial above is working – it is tried and tested. With Windows To Go be sure to have USB or MicroSD device with good specs or the install will take hours.